Overview
The City of Nixa operates its own not-for-profit, public-owned utility made up of the electric, water, sewer (wastewater), and utility billing departments. Count on us to provide safe, reliable, and environmentally-friendly utility services.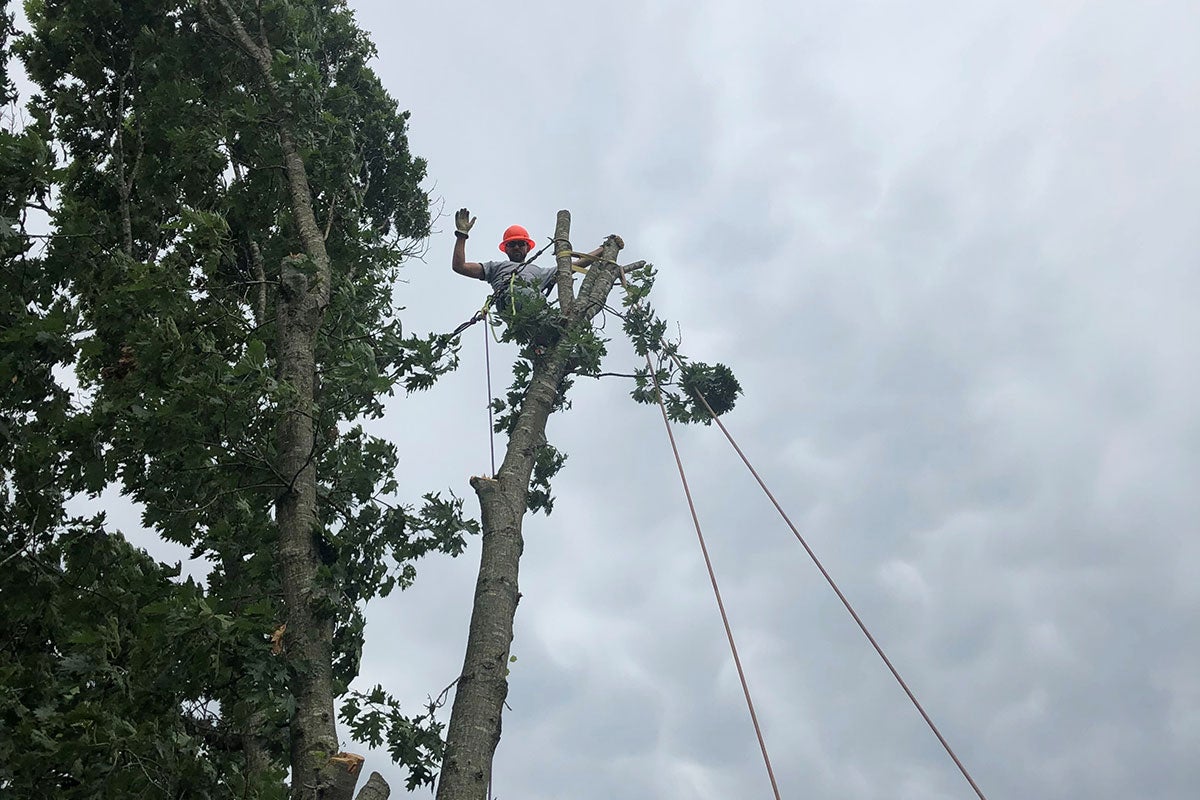 QuickLinks:
Learn More
Need to report a power outage? Have a question about your bill?
You may use our online account portal or the online forms for reporting power outages and issues needing repair (see buttons above), or call us 24/7 at 417-725-3229.
Keep in mind, if you are calling to report a power outage and the line is busy, that is probably because other customers are also calling to report the outage, meaning we are aware of the outage and are sending crews out to make repairs to restore power. The most important information we need during an outage is locations of sparking transformers or downed power lines, so if you have such information, please stay on the line to pass that information on to us.
Frequently Asked Questions
I got a call saying my power would be cut off. Am I being scammed?
Periodically, phone scammers call Nixa Utilities customers threatening to cut off utility services unless payment is made immediately over the phone or using gift cards. This is a scam.
If you are truly behind on your Nixa Utilities bill payments, we will send notices including an automated phone call notifying you that your bill is past due and that if you do not pay on time, your utilities services will be turned off. However, these calls are automated only, and cannot accept payment over the phone during the call. Also, we NEVER accept gift cards as a form of payment.
If in doubt, HANG UP. Do not make payment over the phone unless you called our real number 417-725-3229. You can also hang up if a caller says your payment is late, and then call us to see if your account is truly past due. Or, check your account online using the button above.
Know the difference between a legitimate past-due notice and these threatening scams and be sure to warn vulnerable loved ones.
How can I pay my utility bill after normal business hours?
We offer multiple methods for taking payments 24/7.
Drop Box: You may leave your utility bill payment in the drop box located at the drive-thru window of the Nixa Utilities billing office located at 707 W. Center Circle.
Online: We offer online bill pay, where you can schedule payments and sign up for credit card autopay. There is a $1.25 third party convenience fee charge for online bill payments.
Phone: Call us 24/7 at 417-725-3229 and press 1 to use our automated system to check your balance and pay your bill over the phone.
ACH Autopay: We also offer automatic withdraws (ACH) from your bank account so your bill payment will never be late and this service has no convenience fee. Call us during normal business hours to set this up, or use this form:
We offer multiple methods for taking payments 24/7.
FAQ
What does a scam look like?