The sale, buy or trade of goods via social media is taking place more and more every day. While most transactions occur with no problem, it's best to be safe. So, in 2016 the Nixa Police Department created an exchange zone. We added a 24-hour security camera and lighting to a designated parking area in front of the police department. The camera video and audio are not monitored but are recorded.
The address for the exchange zone and lobby safe haven are 715 W. Center Circle, Nixa MO 65714.
The parking lot Exchange Zone and our Lobby Safe Haven may be used by the public anytime for any type of legal transaction or exchange.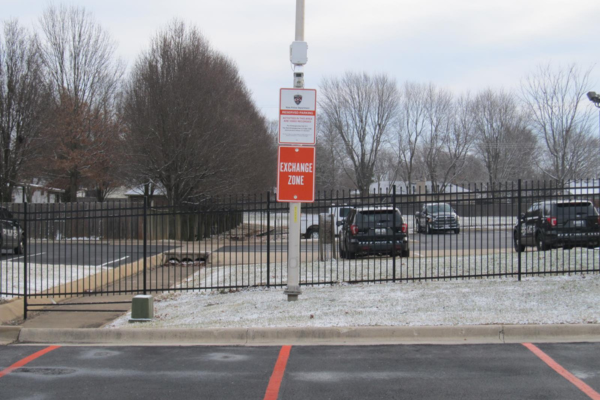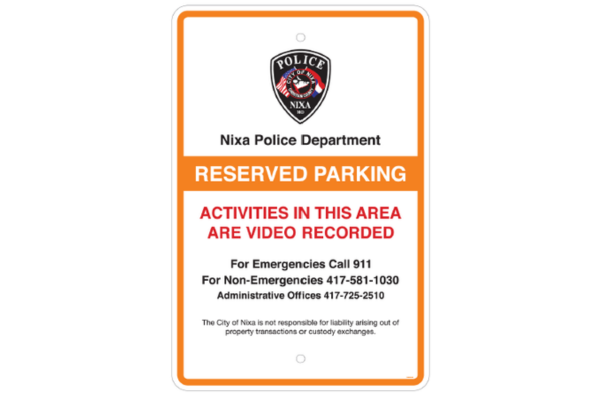 Learn About Our Lobby Safe-Haven
A few things to remember:
When meeting an unknown person, the safest course of action is to always bring a friend or family member.
If one is not available, then let someone know the details of your transaction.
Conduct your transactions during daylight hours in a public place.
If the transaction cannot be during the day, then a well-lit area is a must.
If you become a victim of a crime, call 9-1-1 or the Nixa Police Department at 417-582-1030.