New Playground Equipment Opens at Rotary Park
New Playground Equipment Opens at Rotary Park
August 30, 2023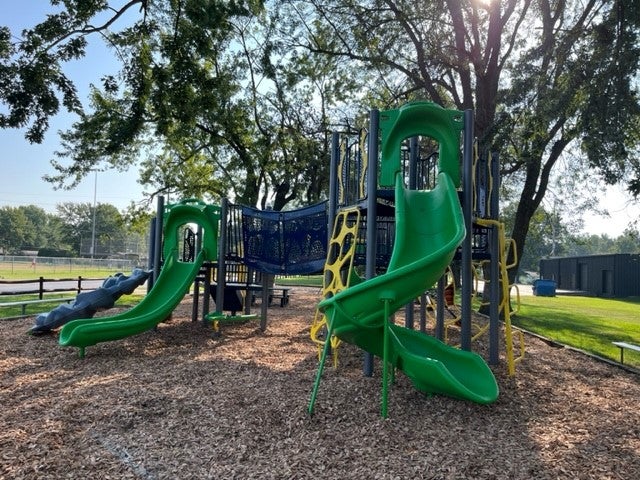 Nixa Parks and Recreation received a grant from PlayCore, (a leading company in play and recreation research, programming, and products), with the grant Nixa Parks has been able to replace the main playground structure at Rotary Park. The grant provided a 50% discount for the cost of the new structure and installation. This afforded the parks department the ability to update the equipment from the 25+ year old play structure that was at Rotary Park.
"We are excited to open a new play structure at Rotary Park to replace the aging structure that was there. It was very difficult to repair the old equipment due to its age and the ability to get replacement parts. This upgrade updates both playgrounds at Rotary Park and McCauley Park and we are excited to have such amazing playground opportunities here in Nixa." Said Matt Crouse, Director Parks and Recreation.
The playground opened to the public on Wednesday, August 30 2023 and features a new main playground structure, wood fiber surfacing, and additional picnic tables. Please be on the lookout for additional wood chips to fill the remaining spaces. Crews will install the chips upon delivery so please be aware when they are working.