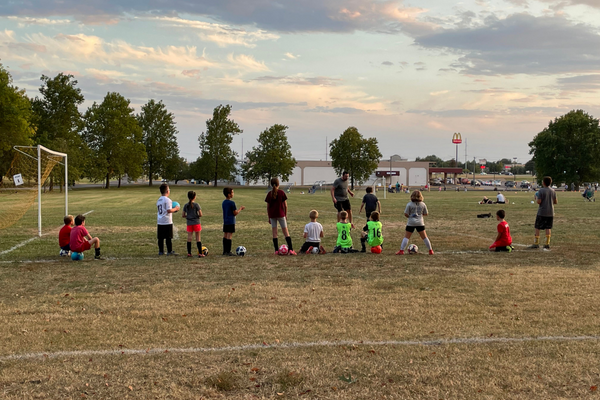 Nixa Parks & Recreation offers youth recreational soccer programs for boys and girls in the spring and fall.
Recreational Soccer is geared towards introducing and fostering interest in soccer. Emphasis is on learning the game and having fun.
The league is open to boys and girls; it is comprised of 5 different divisions. The league is open to boys and girls ages 3 years old (must be 3 the first game) to 8th grade.
3 & 4 year-olds
5 year-olds/ Kindergarten
1st/2nd grade
3rd-5th grade
6th – 8th grade
Games for every division are on Saturdays. Games are played at McCauley Park, and practices are held at Rotary Park.
Soccer Fields
The soccer fields are maintained at McCauley Park, on the west side of The X Center. We also host practices on land next to Rotary Park, which is not owned by Nixa Parks & Recreation, but use of which is permitted through an agreement between the landowner and the City of Nixa.
For more information on league fees, dates, and registration, click the button below.