Message from the Chief
Message from the Chief: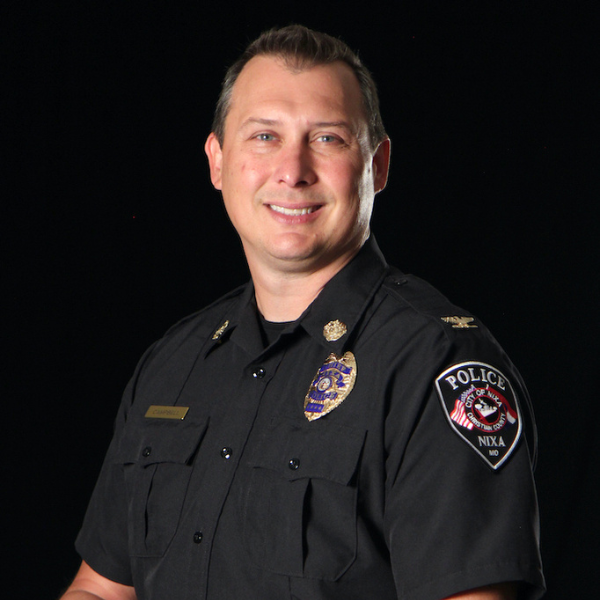 As we moved into 2023, the police department took stock of the past year. We looked at the calls for service, crime trends, significant events, our successes, and our challenges. In 2022 we continued to provide excellent police service to the community. Our dedicated officers kept our community safe which once again landed us on the Safest Cities in Missouri list. We participated in several major events, worked on capital improvements projects, and conducted an extensive amount of training to ensure we continue to have the best trained officers in the area.
We know Nixa is an attractive place to live and we saw tremendous residential growth. With every rooftop built, comes the potential for more police services. I would like to say we have done a good job of keeping up with this growth, but frankly we have fallen behind. The small growth we have seen in our department over the years has caused us to outgrow our building. For several years now, we have seen no increase in staffing, which only causes us to fall further behind.
There are two things that keep a Chief awake at night. How are we going to take care of this community and keep it safe, and how am I going to take care of the people who take care of the community? Last year, we really stretched our staff. We continued to ask them to do more with less. Our staffing issues contributed to some unfortunate data for 2022. Supervisors denied 43 requests for time off to meet the minimum staffing requirements for patrol shifts and we "blacked out" 49 days last year. This means no line level staff could be off those days to meet staffing requirements. We also lost several staff throughout the year to injuries. We continued to use 12-hour shifts and overtime to ensure we had adequate staff on duty.
The effects of this on our officers are undeniable. Burnout of our officers is a real thing. We hear a lot about work/life balance and the role it plays in officer mental and physical health. We know burnout is a major contributing factor in recruitment and retention of officers.
The April ballot initiative to fund the police department has never been more important. Our ability to keep up with the growth of this city hinges on this funding. It also ensures we can continue to offer all the police services the citizens have come to expect. If this ballot initiative fails, I know there will be some tough conversations and difficult decisions about the future services.
I encourage everyone to review the information the city has put out concerning the ballot initiative.
Sincerely,
Joe Campbell, Chief of Police
Our Beliefs
Our Beliefs: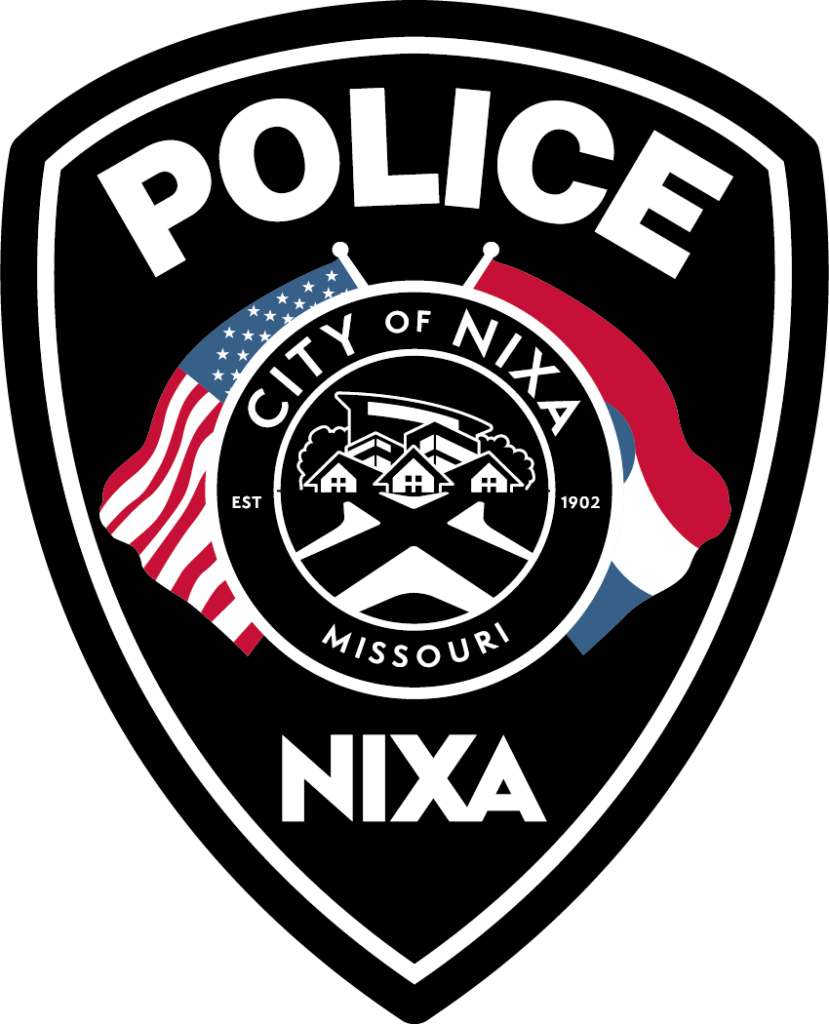 Mission Statement
The Nixa Police Department exists to enforce the laws of the United States of America, the State of Missouri, and the City of Nixa. We will investigate crime and apprehend offenders. The Nixa Police Department will proactively work to prevent crime, maintain peace, and serve the needs of our community.
Vision
The Nixa Police Department will endeavor to be leaders in public service. Our commitment to excellence will be the driving force in all we do. Through our efforts, we will serve our community by providing the best possible law enforcement service to the community.
Core Values
Our core values are the guiding principles to which we adhere to fulfill our commitments we have pledged in our mission statement. Our core values are:
Service – The selfless concern for others.
Courage – The strength to overcome our fears.
Integrity – Honest and moral behavior.
Pride – Satisfaction derived from our excellent performance.
Professionalism – Competence in our skill, knowledge, and expertise of law enforcement.
Command Structure
Command Structure: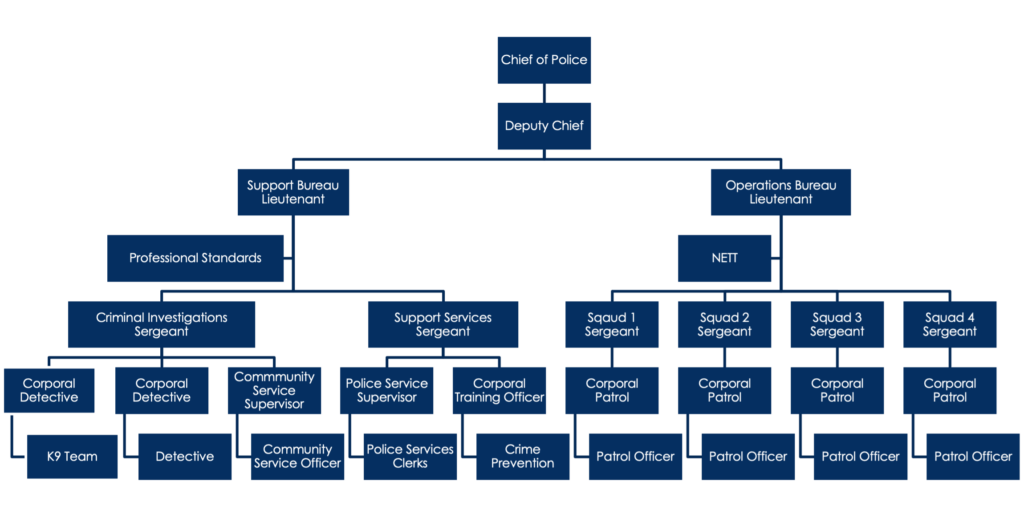 Staffing:
The Nixa Police Department is authorized to staff six civilian employees and forty-two sworn full-time officers, and one part-time officer. Although the department suffered some attrition in 2022, we were able to staff forty of the forty-two sworn officers and all six civilians at the close of 2022.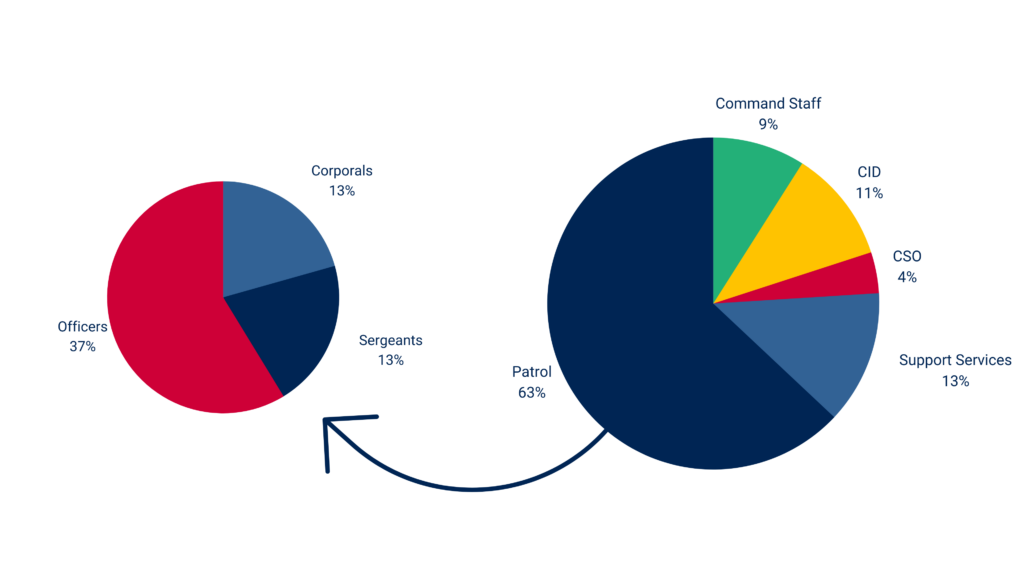 Authorized Sworn Rank & Years of Service:
| Years of Service | Chief of Police: 1 | Major: 1 | Lieutenant: 2 | Sergeant: 6 | Corporal: 7 | Officer: 23 | Total: 40 |
| --- | --- | --- | --- | --- | --- | --- | --- |
| | | | | | | | |
| 0-5 | | | | | | 18 | 18 |
| 5-10 | | | | 1 | 2 | 1 | 4 |
| 10-15 | | | 1 | | 4 | 1 | 7 |
| 15-20 | | | | 4 | | 1 | 4 |
| 20-25 | 1 | 1 | | | | 0 | 2 |
| 25-30 | | | 1 | 1 | | 0 | 2 |
| 30+ | | | | | | 2 | 2 |
2022 New Hires:
Sworn Employees
Jennifer Buffington
Justin Dunivant
Tyler DuVall
Jeff Schissler
Benjamin Arnott
Civilian Employees
Joseph Downs
Allison Hannah
2022 Budget
2022 Police Department Budget
Primary funding for the police department comes from the General Revenue Fund. In 2022, the Nixa Police Department's total budget was $5,310,723. Actual expenditures for personnel added up to $3,761,930 for personnel and $555,121 for operations. The difference between the operating budget and the actual expenditures were primarily due to unexpended salaries because of vacancies.
| Expense Category: | Amount Budgeted in 2022: |
| --- | --- |
| Operations & Maintenance | $500,913 |
| Personnel (Salaries and benefits) | $3,856,590 |
| Capital Improvement Projects | $730,000 |
| Debt Service | $212,094 |
| Total: | $5,310,723 |
Revenues Generated by the Police Department:
A common misconception about the Nixa Police Department is that we generate a large portion of the city's revenues through issuance of traffic tickets. However, the table below shows all forms of revenue generated by the Police Department in 2022, which can be compared against the city's total actual revenues in 2021 of $12,160,997.
| | |
| --- | --- |
| Dog Impounding | $1,341.00 |
| Interest | $20.65 |
| DARE | $2,000.00 |
| Fingerprinting | $1,490.00 |
| Police Impact Fees | $52,779.32 |
| Grants | $61,982.05 |
| Miscellaneous Income | $5,850.00 |
| Restitution | $4,364.76 |
| Special Events | $900.00 |
| Insurance Claims | $31,032.42 |
| Surplus Sales | $227.00 |
| Donations | $3,265.00 |
| Fines – Traffic | $17,688.50 |
| Fines – Other | $6,082.50 |
| Post Distribution | $619.33 |
| Law Enforcement Recoupment | $2,323.00 |
| LET – County (Police Training) | $1,150.00 |
| Inmate Security Fund | $1,144.40 |
| Total: | $194,259.93 |
Operations Bureau
Operations Bureau
The Operations Bureau consists of Uniformed Operations, Field Training and Nixa Emergency Tactical Team (NETT).
Uniformed Operations provides traffic enforcement and responds to emergency and non-emergency calls for service from our community 24 hours a day.
The primary objective of the Operations Bureau is to provide a safe, secure environment for all citizens in the city.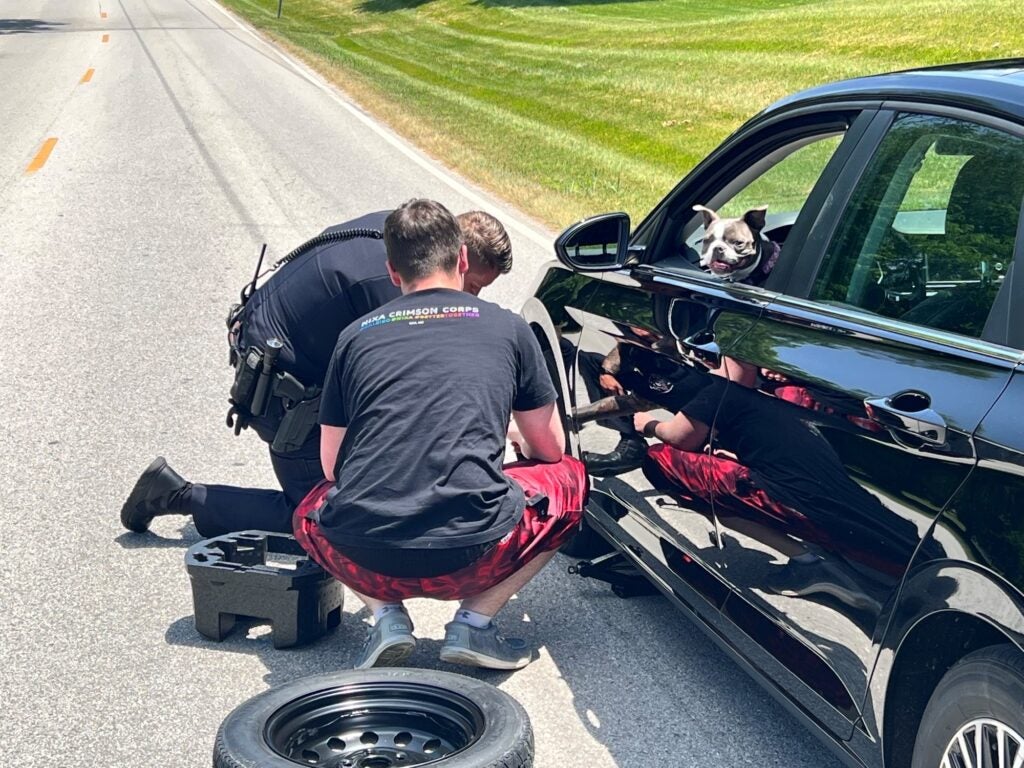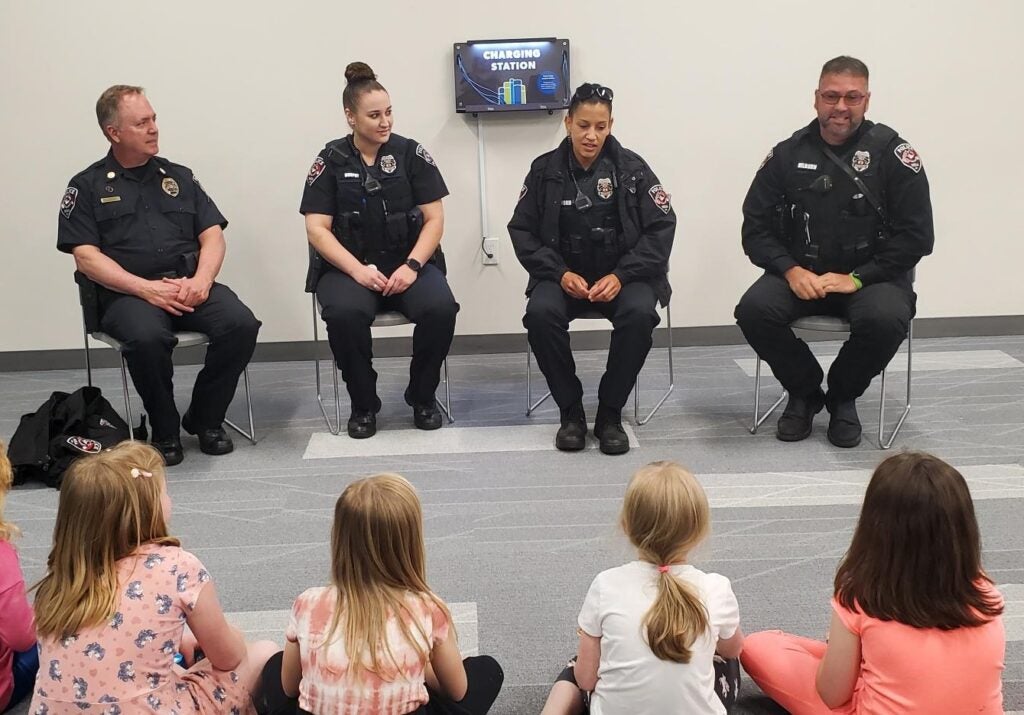 Workload in 2022
| | |
| --- | --- |
| Total Calls for Service: | 35,862 |
| Average Calls per Month: | 2,989 |
| Average Calls per Day: | 98 |
| Average Calls per Shift: | 49 |
Calls for Service Comparison by Year
| Metric | Description | 2020 | 2021 | 2022 |
| --- | --- | --- | --- | --- |
| CAD CFS | All incidents the officers respond to or initiate are considered law enforcement specific duties. | 38,904 | 41,215 | 35,862 |
| Reports | The total number of incidents where reports were taken. | 3,798 | 4,484 | 3,902 |
| DWI Charges | DWI charges submitted to the Christian County Prosecutor's Office. | 84 | 190 | 93 |
| Felony + Misd. Charges | Combination of misdemeanor and felony charges submitted to the Christian County Prosecutor's Office | 899 | 1,349 | 1,179 |
| Physical Arrests | This is an arrest where a person was taken into custody and transported to the Christian County Jail. | 363 | 631 | 472 |
| Traffic Stops | This is the total number of traffic stops completed. | 8,834 | 11,749 | 10,038 |
| Warnings | These are traffic violation warnings. | 8,411 | 11,850 | 10,570 |
| All Tickets | This is the number of tickets issued for traffic, animal control, and other related ordinance violations. | 1,628 | 1,874 | 1,242 |
Crime Statistics for 2022
The Nixa Police Department participates in the National Incident-Based Reporting System (NIBRS) method for crime reporting. This means all our crime stats can be viewed and compared year-to-year using the Missouri State Highway Patrol website. Review the data and create your own reports from the Nixa Police Department data using their Crime Insight tool or statistical reports generator.
Traffic Enforcement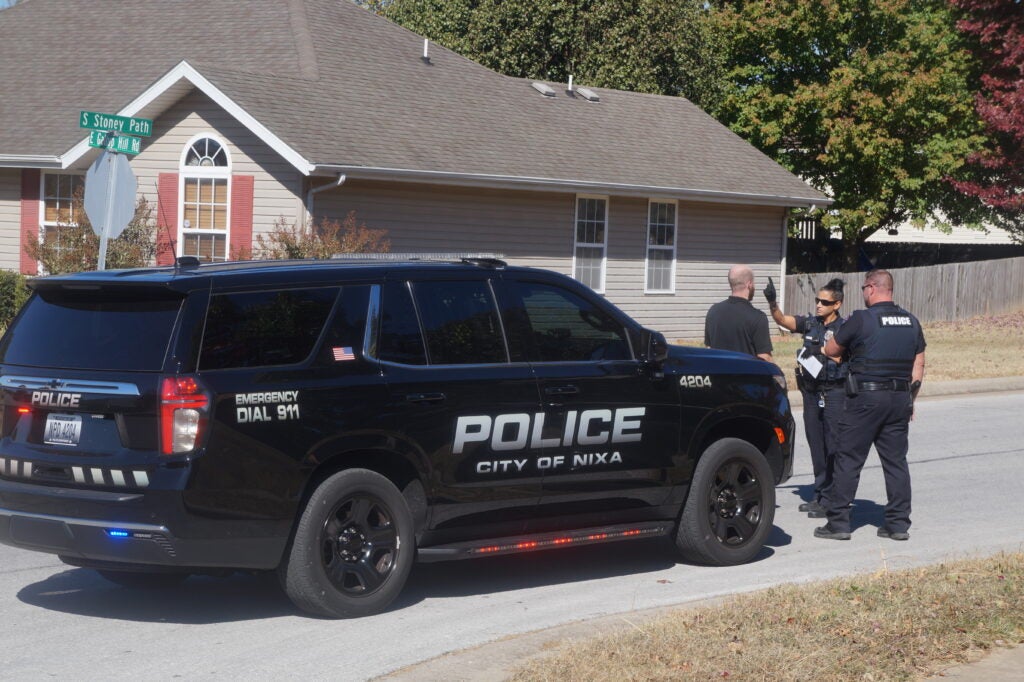 Motor vehicle safety is of great value to the safeguard of life and property, and through enforcement of motor vehicle laws, we hope to decrease crashes, improve motorist and pedestrian safety, as well as raise awareness of proper and safe motor vehicle operation.
In 2022, the Nixa Police Department conducted traffic stops for moving violations (4386), equipment violations (2115), license violations (3907), and investigative stops (135). Moving violations are divided into six categories, and they are speed, lane violation, follow too close, fail to signal, CVE, and other reasons.
In addition to traffic enforcement, the Nixa Police Department submits crash reports to the Missouri State Highway Patrol through a system called LETS4. The data provided in this report was collected from the LETS4 system. Private property accidents, walk-in accident reports, or reports that do not meet the state-mandated requirements are not included in the provided statistics.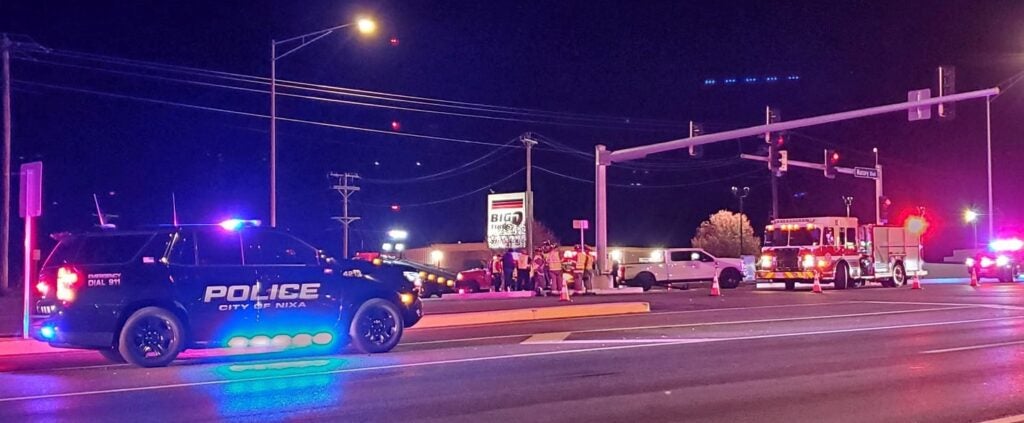 Crash Data:
2022 Crash Data (Reported to STARS):
328 vehicle crashes involving 633 vehicles
1 fatality
84 injury crashes resulting in 134 people being hurt
244 Property Damage only (including vehicles themselves)
Traffic Crash Contributing Factors
For 2022, the top five contributing circumstances for crashes in Nixa were:
23.284% Failed to Yield
13.73% Unknown
12.745% Following to Close
11.765% Inattention
7.598% Violation Signal/Sign
Traffic Crash Facts
On average, the highest number of crashes occurred on Mondays (16.77%) and Wednesdays (18.6%) between 2pm and 3pm (10.98%).
48.03% of the drivers were female and 51.97% were male.
20% (largest percentage) of all drivers in crashes were between the ages of 16 and 20.
The second largest percentage was 9.4%, and the age of those drivers was between 31 and 35.
12.2% of crashes occurred in September, the most of any month in 2022.
The following diagram shows the comparison of traffic stops, tickets, and warnings in relation to the number of traffic crashes reported in the City of Nixa to STARS.
(This traffic stop information is pulled from the final Traffic Stop Report)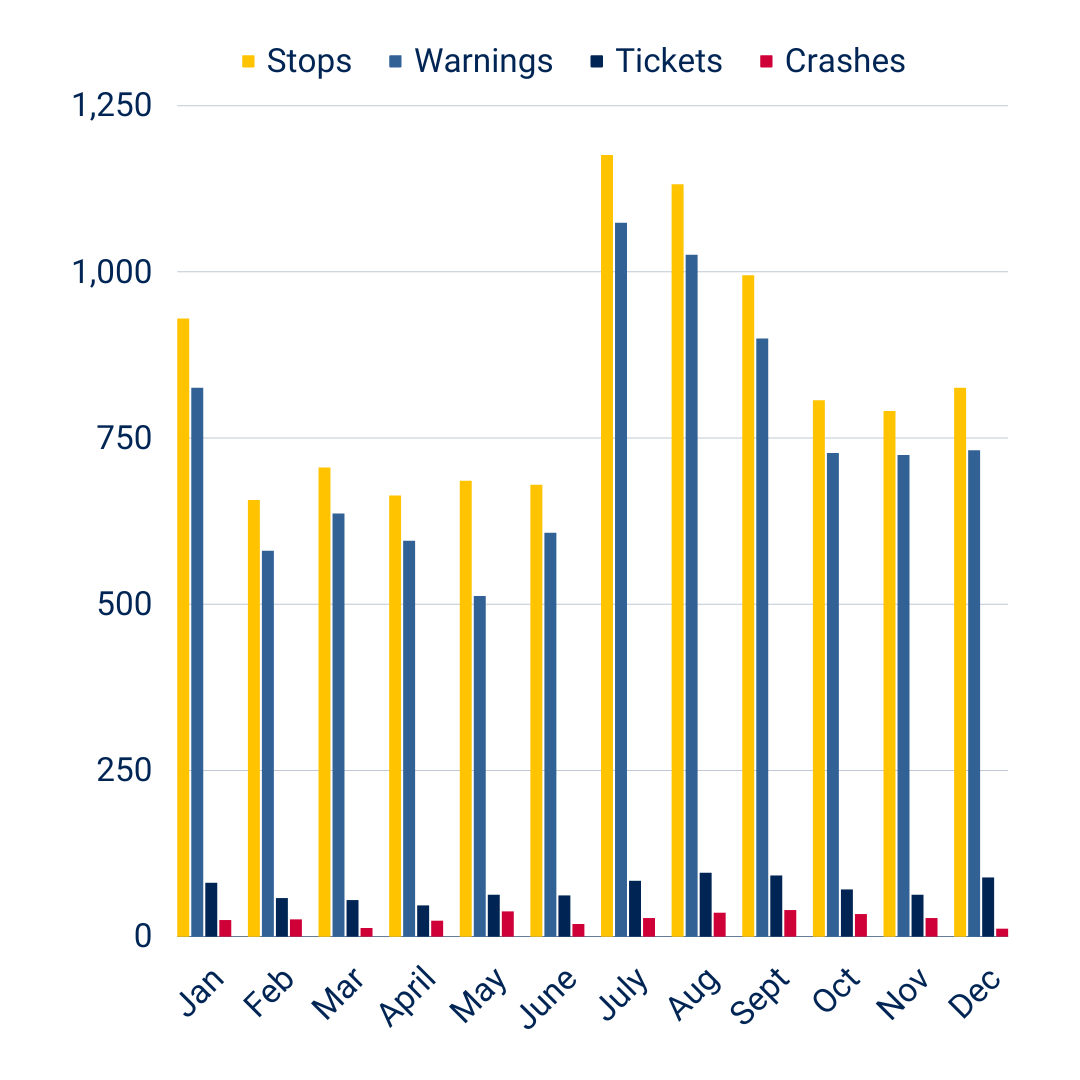 | | Crashes | Traffic Stops | Warnings | Tickets |
| --- | --- | --- | --- | --- |
| January | 25 | 929 | 825 | 81 |
| February | 26 | 656 | 580 | 58 |
| March | 13 | 705 | 636 | 55 |
| April | 24 | 663 | 595 | 47 |
| May | 38 | 685 | 512 | 63 |
| June | 19 | 679 | 607 | 62 |
| July | 28 | 1,175 | 1,073 | 84 |
| August | 36 | 1,131 | 1,025 | 96 |
| September | 40 | 994 | 899 | 92 |
| October | 34 | 806 | 727 | 71 |
| November | 28 | 790 | 724 | 63 |
| December | 17 | 825 | 731 | 89 |
| Total: | 328 | 10,038 | 8,934 | 861 |
Use of Force
The use of force by employees shall, for the most part, be progressive. Force may occur in a variety of forms from officer presence to physical encounters. Officers utilize this force to control or diffuse situations. As an encounter between an officer and a subject escalates, the officer may find a need to employ a variety of force to control the situation. What may be an appropriate amount of force in one situation, may not be applicable in another instance. Employees must weigh the circumstances of each case and respond accordingly.
Use of Force Reporting Criteria:
Any use of force by a member of this department shall be documented promptly, completely, and accurately in an appropriate report, depending on the nature of the incident. The officer should articulate the factors perceived and why he/she believed the use of force was reasonable under the circumstances.
The following actions do not require the documentation of use of force by an officer unless unusual circumstances exist.
Reasonable touch or a firm grasp used to maintain control, guide, or escort an individual.
The drawing or display of an authorized weapon.
Humane destruction of animals.
Use of Force Data:
| Year | Calls for Service | Number of Use of Force Incidents |
| --- | --- | --- |
| 2020 | 38,904 | 17 |
| 2021 | 41,215 | 22 |
| 2022 | 35,862 | 16 |
Use of Force annual comparison table
To review use of force data collected by all law enforcement agencies in Missouri, visit the Missouri Department of Public Safety website, and download the data and reports made available which include data from Nixa PD.
Operations Special Units
NETT:
The Nixa Emergency Tactical Team (NETT) consists of 13 sworn police officers from the Operations and Support Bureaus of the department; this includes 8 operators, 4 support members, and a team commander. NETT is a highly-skilled unit designed to reduce the risk of injury and life. The primary responsibility of NETT is the containment and/or resolution of difficult police situations outside the realm of the typical patrol response using specialized skills, tactics, and equipment. In 2022 the team was active for all 12 months of the year and had a combined total of 1360 hours of additional training. The team was deployed three times in 2022, which included one incident with two barricaded suspects, one planned operation to serve a high-risk search warrant, and one activation for additional manpower following a critical incident. Those three incidents were all resolved peacefully and without injury.
Support Bureau
Support Bureau
The Support Bureau provides supervision, management, and administrative, technical, logistical support to multiple department-wide sections necessary to support and enable effective policing operations. The units supervised in this Bureau are Information Technology Support, Criminal Investigations, Training, Professional Standards, Fleet Management, Quartermaster's Office, Animal Control, social media, Crime Prevention, K9, and DARE.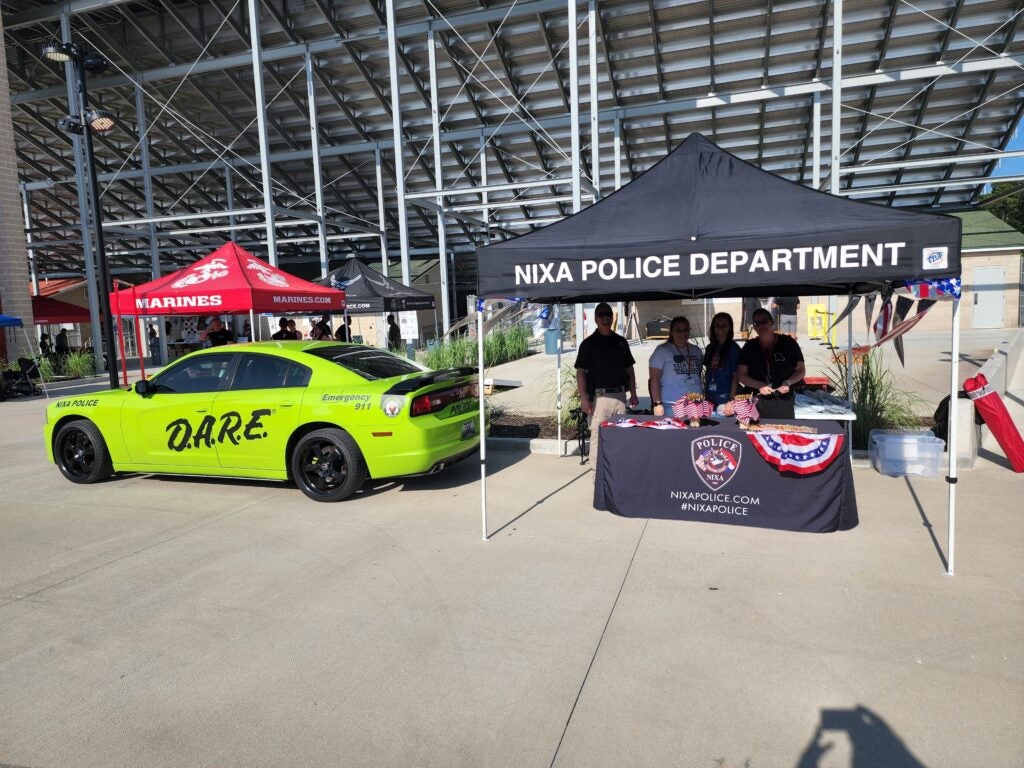 Criminal Investigations
Criminal Investigations is responsible for the investigation and follow-up of crimes referred to criminal investigations and other agencies. All cases referred to the Criminal Investigations Division are reviewed for solvability factors. The existence of leads determines case solvability. These leads must indicate the potential for successful arrest and conviction. If a case has a good chance of solvability, the case is assigned to a detective for follow-up. If sufficient leads do not exist, the case will be unassigned. If new information develops in the future, a case can be assigned to a detective for follow-up.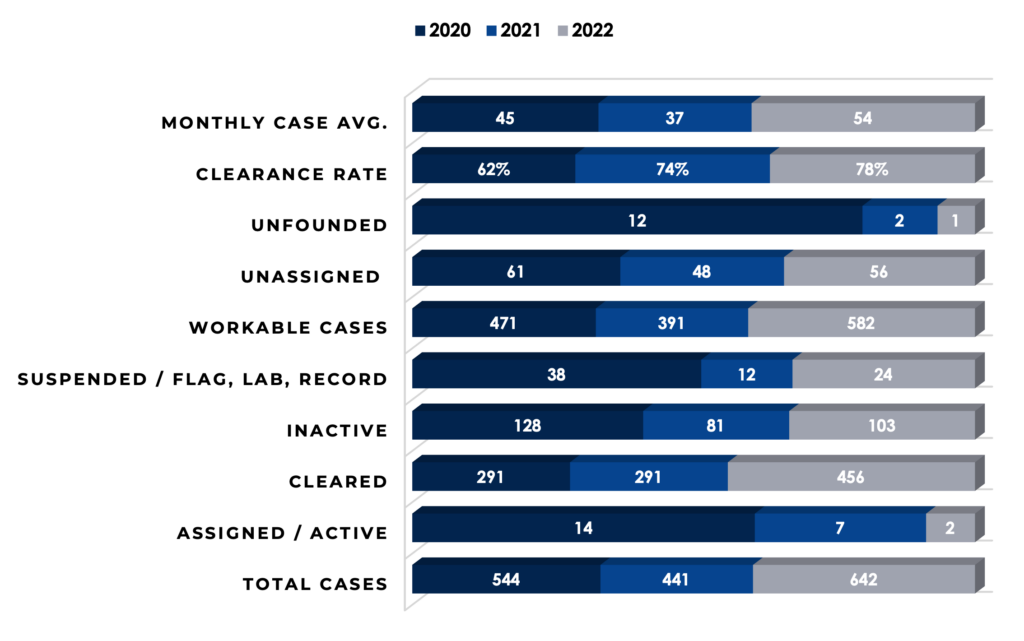 Professional Standards Unit
The unit is currently made up of the Support Bureau Lieutenant and a Sergeant, who reports directly to the Chief of Police. These officers are assigned to the Professional Standards Unit in addition to their primary duties.
The primary purpose of the unit is to preserve the public's trust and confidence in the Nixa Police Department by conducting thorough and impartial investigations of alleged employee misconduct.
The Department takes all complaints regarding the service provided by the department and the conduct of its members seriously. The department will accept and address all allegations of misconduct in accordance with policy and applicable federal, state and local law, municipal and county rules, and the requirements of any employment agreement.
In 2022, the Professional Standards Unit received three formal complaints. The complaints were investigated and resulted in one "sustained" and two "unfounded." (see the following definitions)
Formal – A matter in which a supervisor determines further action is warranted. Such complaints may be investigated by a supervisor of rank greater than the accused member or referred to the Professional Standards Unit, depending on the seriousness and complexity of the investigation.
Unfounded – When the investigation discloses the alleged acts did not occur or did not involve department members. Complaints that are determined to be frivolous will fall within the classification of unfounded.
Exonerated – When the investigation discloses the alleged act occurred, but the act was justified, lawful and/or proper.
Not sustained – When the investigation discloses there is insufficient evidence to sustain the complaint or fully exonerate the member.
Sustained – When the investigation discloses sufficient evidence to establish the act occurred and it constituted misconduct.
| Complaints and Findings | 2020 | 2021 | 2022 |
| --- | --- | --- | --- |
| Formal Complaints | 7 | 3 | 3 |
| Unfounded | 0 | 1 | 2 |
| Not Sustained | 2 | 2 | 0 |
| Exonerated | 1 | 0 | 0 |
| Sustained | 4 | 0 | 1 |
Professional Standards Complaints and Findings Annual Comparison Table
Training Unit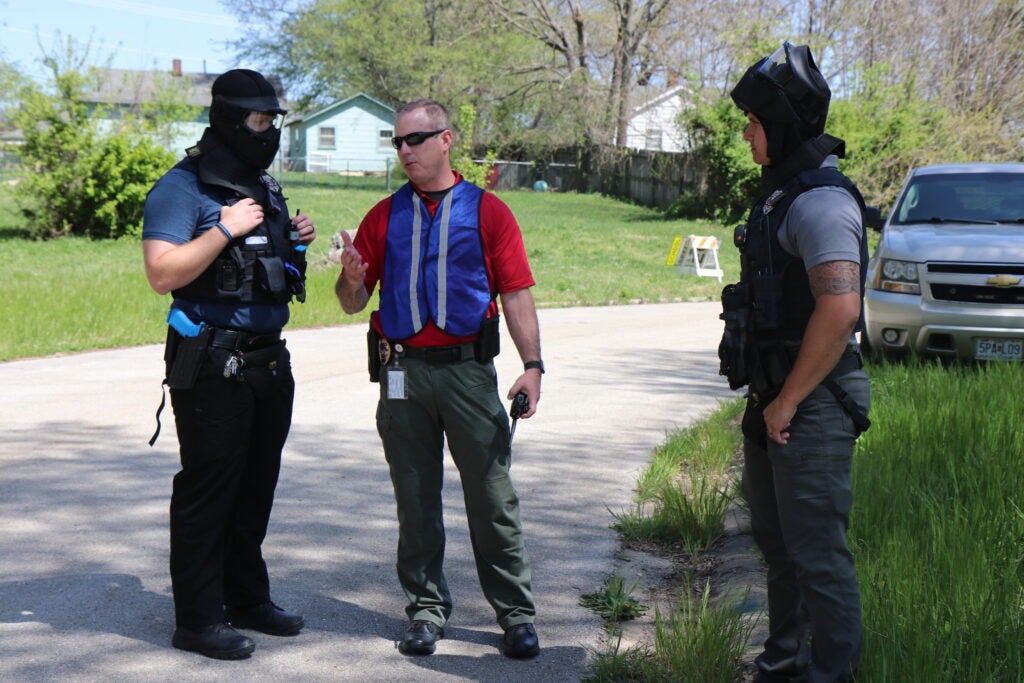 The Training Unit is responsible for the ongoing education of civilian employees as well as sworn peace officers as required by the Missouri Department of Public Safety.
Sworn officers licensed before Jan. 1, 2022 must obtain 24 hours of Continuing Law Enforcement Education (CLEE) by Dec. 31, 2022 with at least 8 of the 24 hours coming from an "Approved Provider" of training. More information on More information about POST requirements can be found at https://dps.mo.gov/dir/programs/post/.
The department annually works to identify training that works in conjunction with the on-going mission of the Nixa Police Department as well as annual certifications required to operate the numerous pieces of equipment utilized by officers every day.
In addition to annual training, the Training Unit is responsible for the department's In-House Academy. This is approximately a four-week program, which all newly hired sworn officers complete before they begin field training. The program prepares officers for field training by ensuring they understand the report management system, reviewing policy and procedures, and certifying officers to utilize tools needed to do their job. In 2022, the department completed five In-House Academy's, which prepared five new officers for Field Training.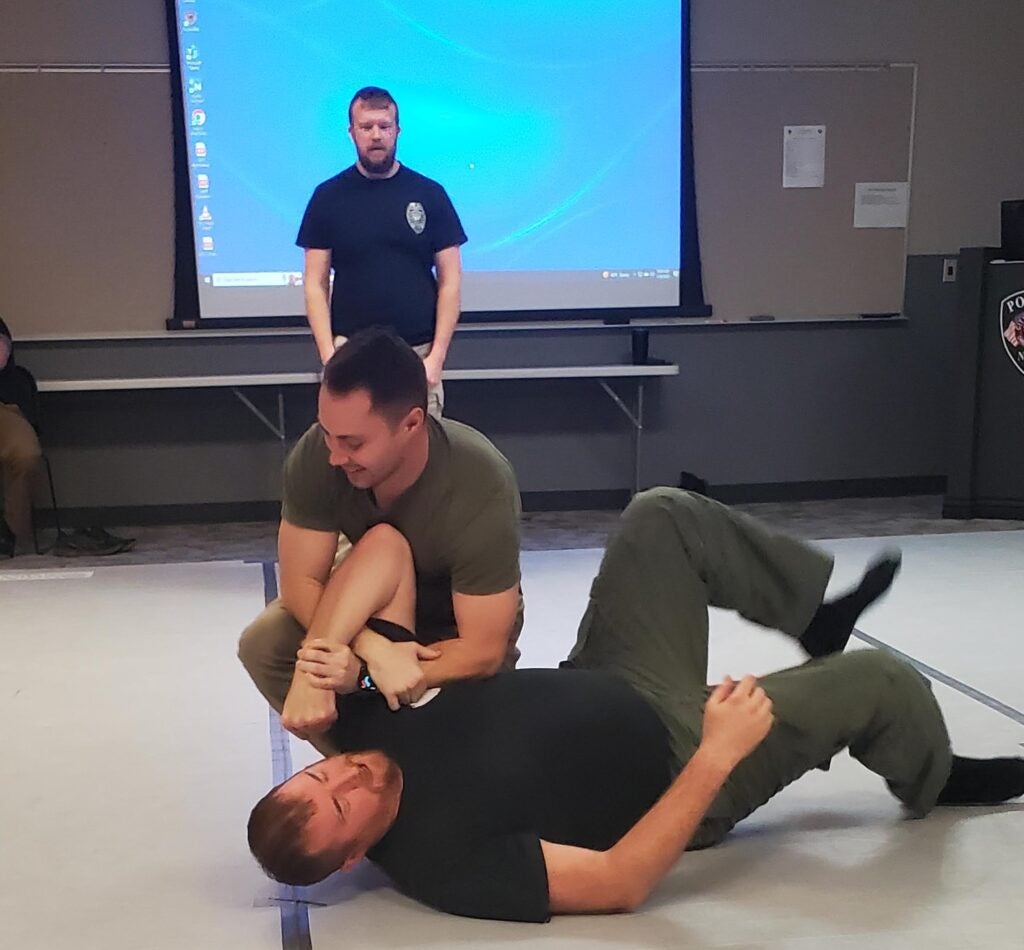 Training Hours:
In addition to in-service and technology update training, sworn officers reported over 3265 hours of POST-Approved training in 2022 in the areas of Legal Studies, Technical Studies, Interpersonal Perspectives or Skill Development). These number do not include specialized unit training like K-9 and NETT training.
An additional 1263 hours of training were attend in categories specific to the investigation of crimes against children.
K9 Team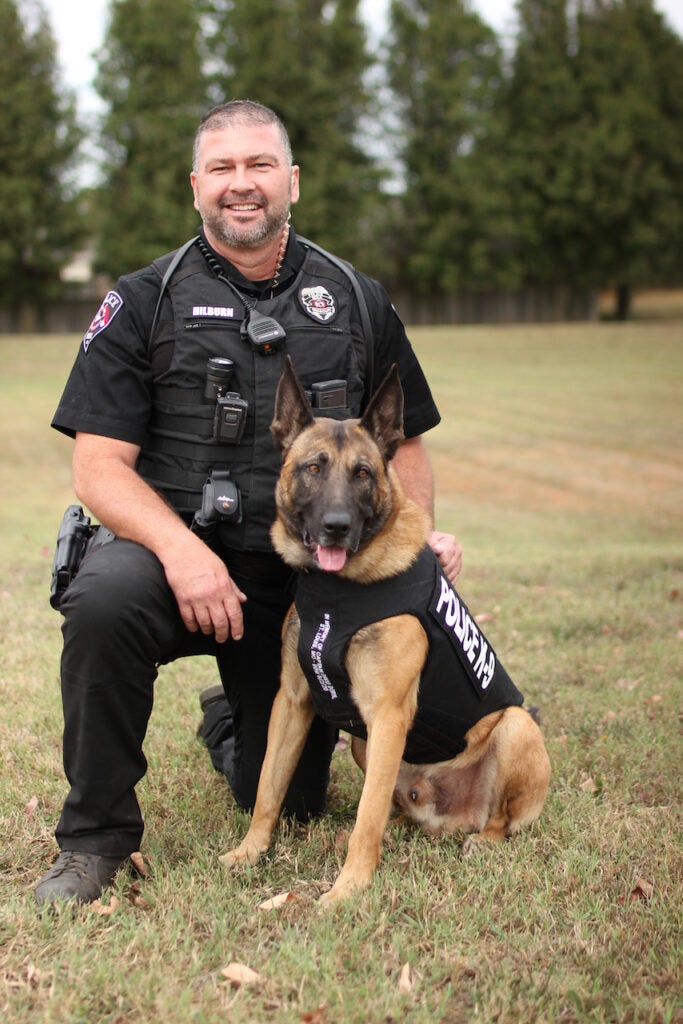 Officer Ronald Hilburn and K9 Jack make up the department's K9 Unit. K9 Jack is a three-year-old Belgian Malinois. Jack is a dual-purpose Belgian Malinois and is trained in narcotics detection, article location / searches, tracking, and suspect apprehension and handler protection. Both Jack and Officer Hilburn train weekly to ensure skill and discipline are maintained.
Crime Prevention Programs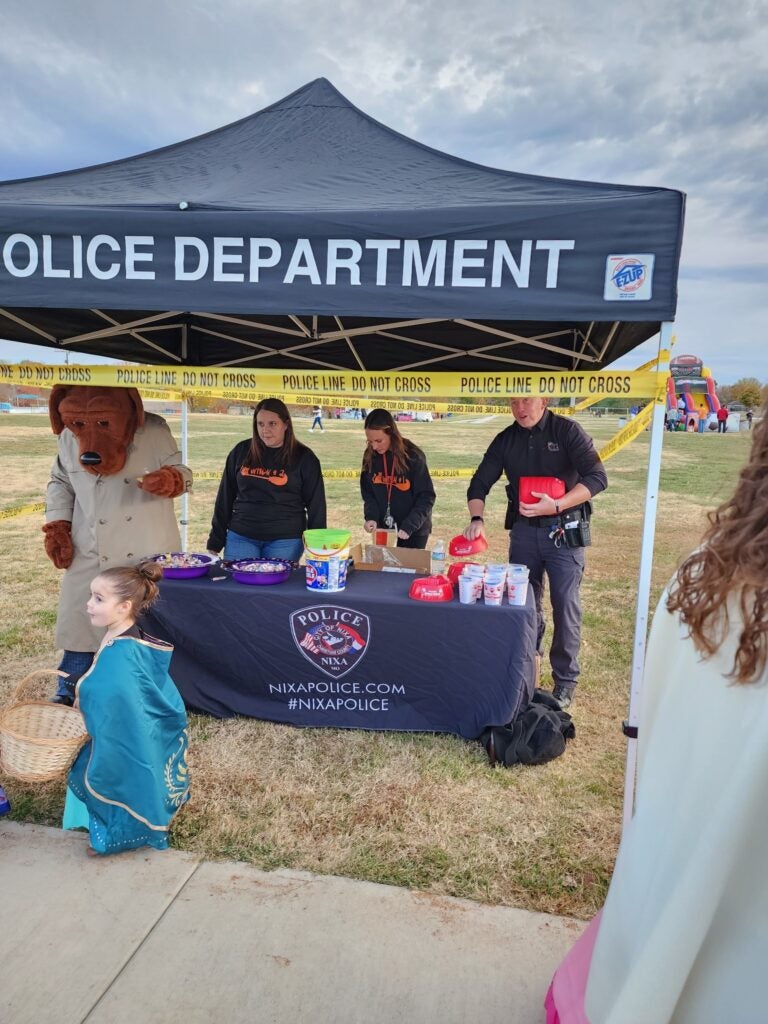 The police department participates in several national and local programs to foster the relationship with our community and present educational information on crime prevention. During 2022, we had 13 Neighborhood Watch meetings, attended 58 public events, provided 6 tours of the police department, and spent 16 days during the summer on the Cops Connecting with Kids project.
DARE
DARE was introduced to the Nixa schools by the Nixa Police Department at the beginning of 1991. The program is run and managed by Officer Forgery. The program is directed towards students in K-8th grade. During the 2021-2022 school year, we reached approximately 1,509 students. This program helps our youth build their self-esteem, manage stress, foresee behavioral consequences, resist pro-drug media messages, and identify alternatives to drug use. It does not just tell them to say "NO;" it teaches them how to say "NO."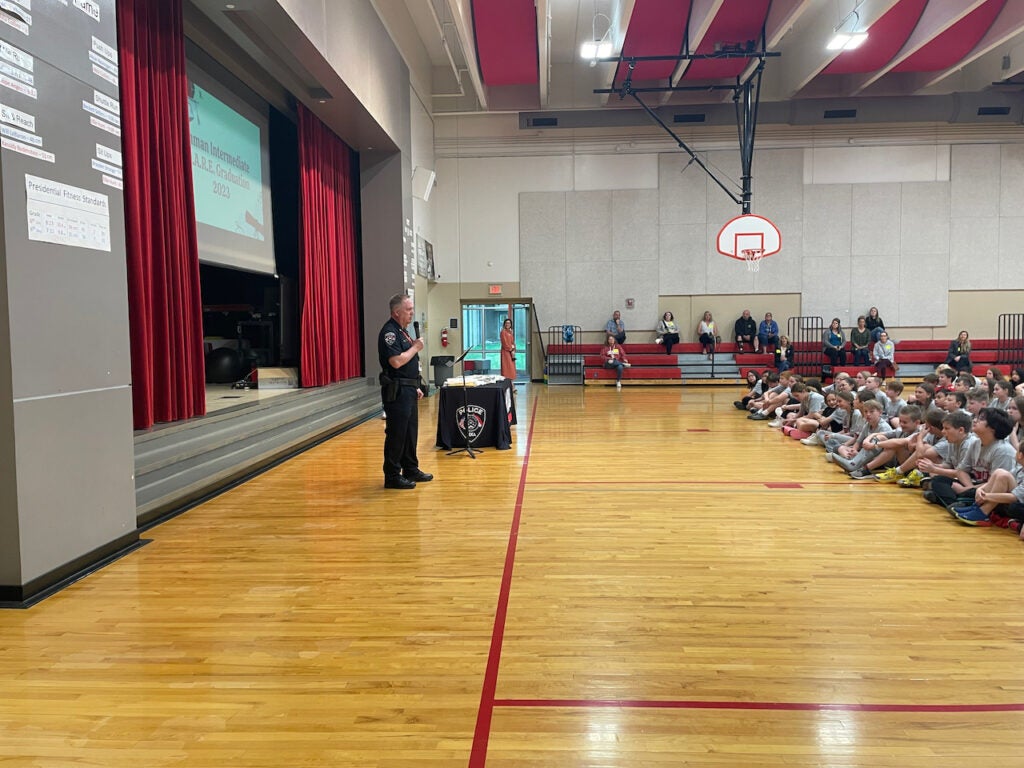 Fleet Management and Quartermaster:
The Police Department's Community Service Supervisor maintains a fleet of 32 vehicles total with 15 marked patrol vehicles, 1 marked animal control truck, 1 DARE car, 1 K9 vehicle, 9 unmarked vehicles, 1 trailer, 1 command posts, 1 armored vehicle and 1 side by side. He also manages approximately 2500 pieces of issued equipment and uniforms, while supervising the Animal Control Unit.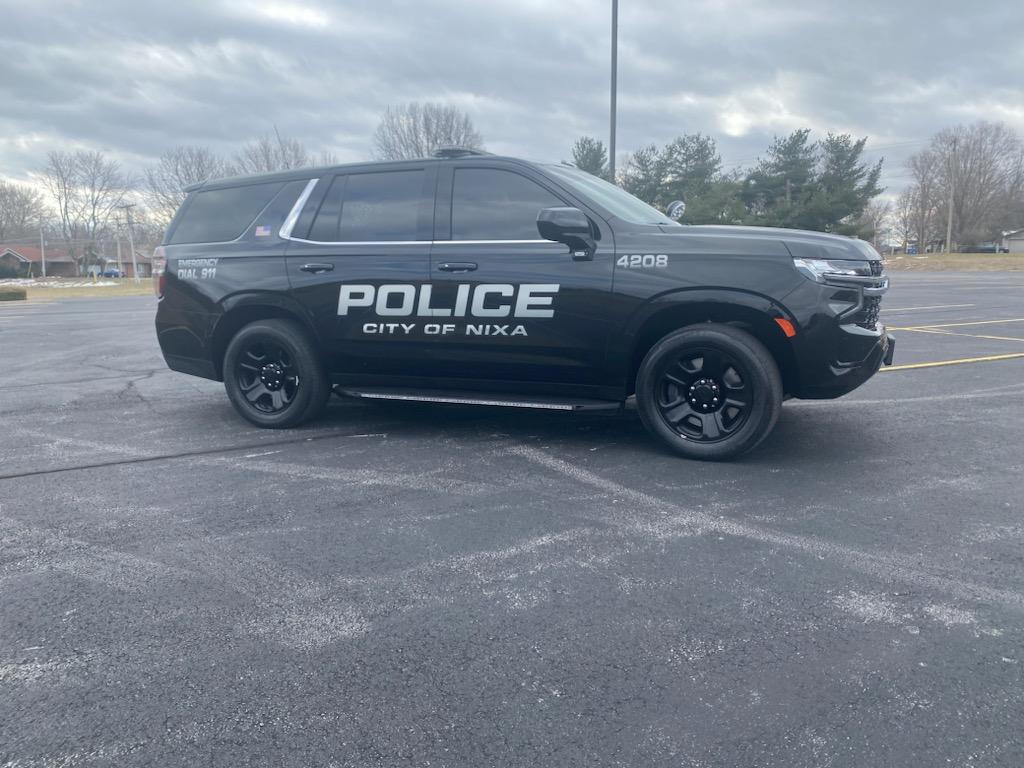 Animal Control
Animal Control enforces animal ordinances and helps take care of our animal population within the city limits of Nixa. Animal Control is available Monday through Friday from 9:00 a.m. to 5:00 p.m. and on call 24-hours a day for emergencies. Outside of their normal hours Patrol Officers handle animal calls.
In 2022, the police department responded to 1,138 calls for service involving animals.
This past year, we investigated 17 dog bites and picked up 123 dogs that were running at large. All the dogs impounded were placed in our climate-controlled facility which is maintained daily by one of our Community Service Officers.
Of the 123 dogs impounded, 91 were returned to the owners and 31 were sent to a no kill rescue facility and 1 was euthanized due to terminal health issues. In addition, officers worked several other animal related calls, such as animal abuse or neglect and barking dog calls.
| Animal Calls | |
| --- | --- |
| 2020 | 1,282 |
| 2021 | 1,415 |
| 2022 | 1,138 |
Police Services
The Police Services Unit is made up of four civilian employees who handle a variety of administrative functions that keep the department running. The duties for this unit include front office responsibilities, employment fingerprinting, evidence, records retention, records distribution for all Sunshine Requests, crime analysis, public events, crime reporting, warrant records, stolen property entries, validations, asset management records, and training records.
Records:
The Police Services Unit also completes the distribution of police reports for law enforcement purposes. In 2022, the Unit processed 2,210 distribution requests with 805 of the distributions being Record Requests.
Property and Evidence
While property and evidence are different, they are both kept in a secure area and managed by the department's Evidence Custodian. The Evidence Custodian is responsible for storage, inventory, disposal, and return of all property seized and/or recovered by the Nixa Police Department.
| | |
| --- | --- |
| Items to Lab | 198 |
| Items Returned | 124 |
| Items Destroyed | 1,560 |
| Items Taken In | 1,085 |
| Property and Records Requests Fullfilled | 2020 | 2021 | 2022 |
| --- | --- | --- | --- |
| Total Distribution | 1,541 | 2,549 | 2,210 |
| Record Requests | 704 | 724 | 805 |
Annual Awards
Annual Awards
Officer of the Year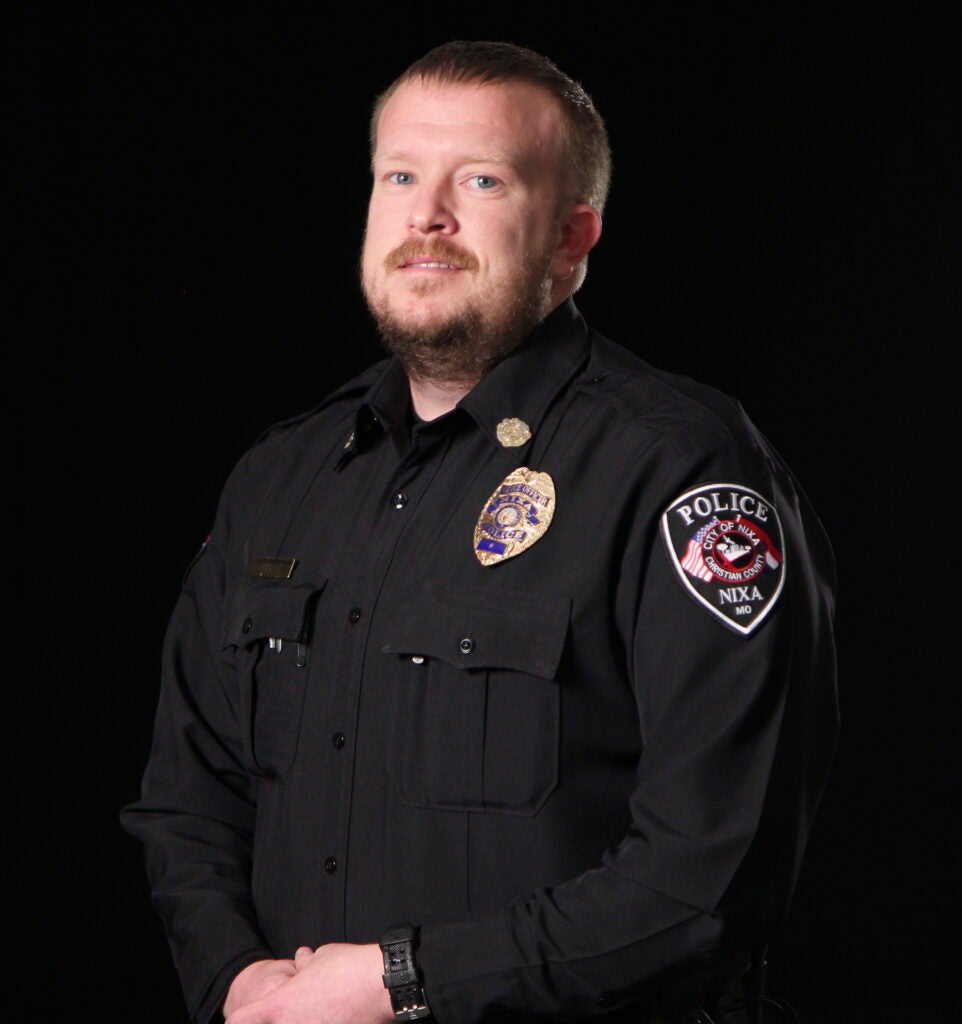 Officer Eric Wolfe
One nominator noted via an online submission that a year ago today Officer Eric Wolfe responded to a call that no first responder wants to be involved in. The death of a child. An unexpected shock of a parent waking up to their child gone too soon. My dearest friend lost her son. He had a severe seizure in the night. There is no doubt a call like that is heartbreaking and painful for officers. Officer Wolfe did not know the family. He would have never known who the son was. How he had autism and had a deep obsession for all lights and sirens. He loved police cars, fire trucks, and ambulances. He would watch videos, take videos. When we began planning the child's service, we knew we needed emergency vehicles to be there. Friends and family began connecting with people they knew in police departments, the ambulance district, & fire department. Nearly two weeks later, Officer Wolfe was volunteering his time to show support to the family. It just so happened that there were mutual friends. It was determined that the Nixa officer at the service was the one who responded that morning. Coming full circle from a horrible call to being present at a memorial service speaks volumes about Officer Wolfe's character. His gentleness and care is evident. He is the kind of officer Nixa Police Department should be proud to have. His dedication to the community is admirable. It is with sincere appreciation I would like to recognize Officer Wolfe for being an outstanding officer and representing the Nixa Community well.
Award of Valor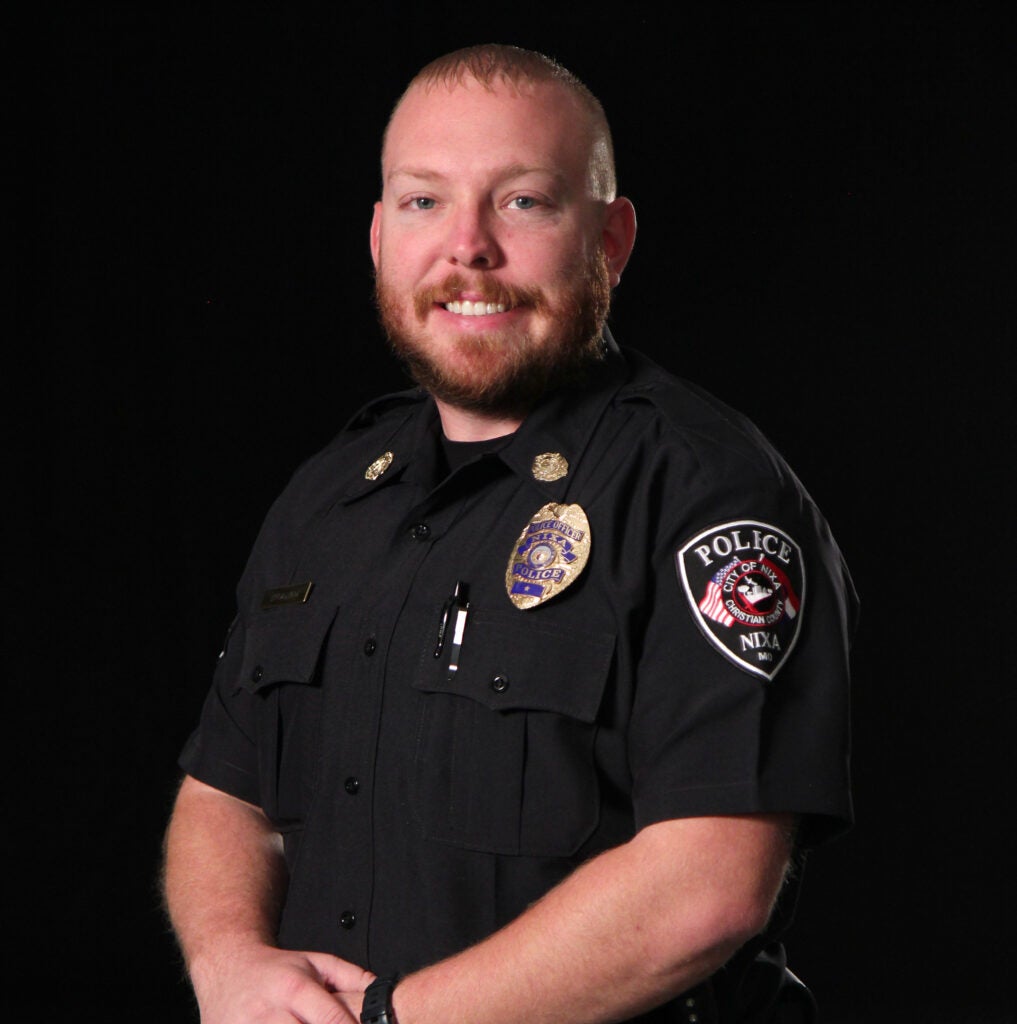 Officer Shane Braunm
Officer Braunm exhibited exceptional courage, extraordinary decisiveness, and swiftness of action, regardless of his personal safety after assisting another agency with a DWI pursuit that resulted in an officer involved shooting. He maintained his position and composure and did not hesitate in using reasonable force to save or protect human life. Officer Braunm should be commended for his actions during this highly stressful event.
Award of Life Saving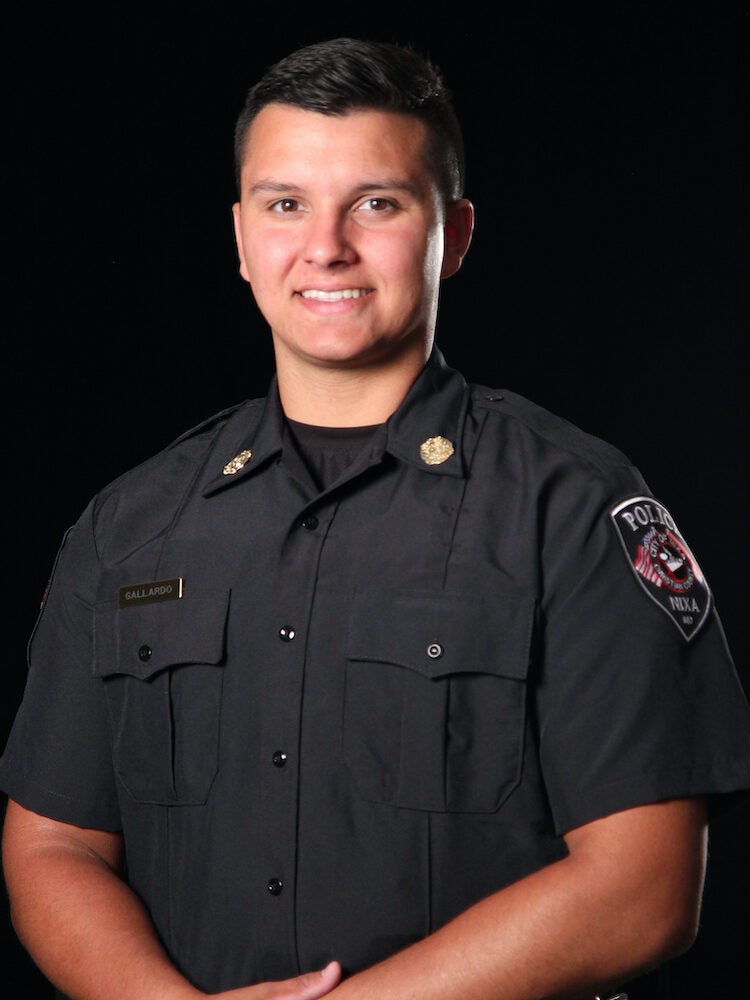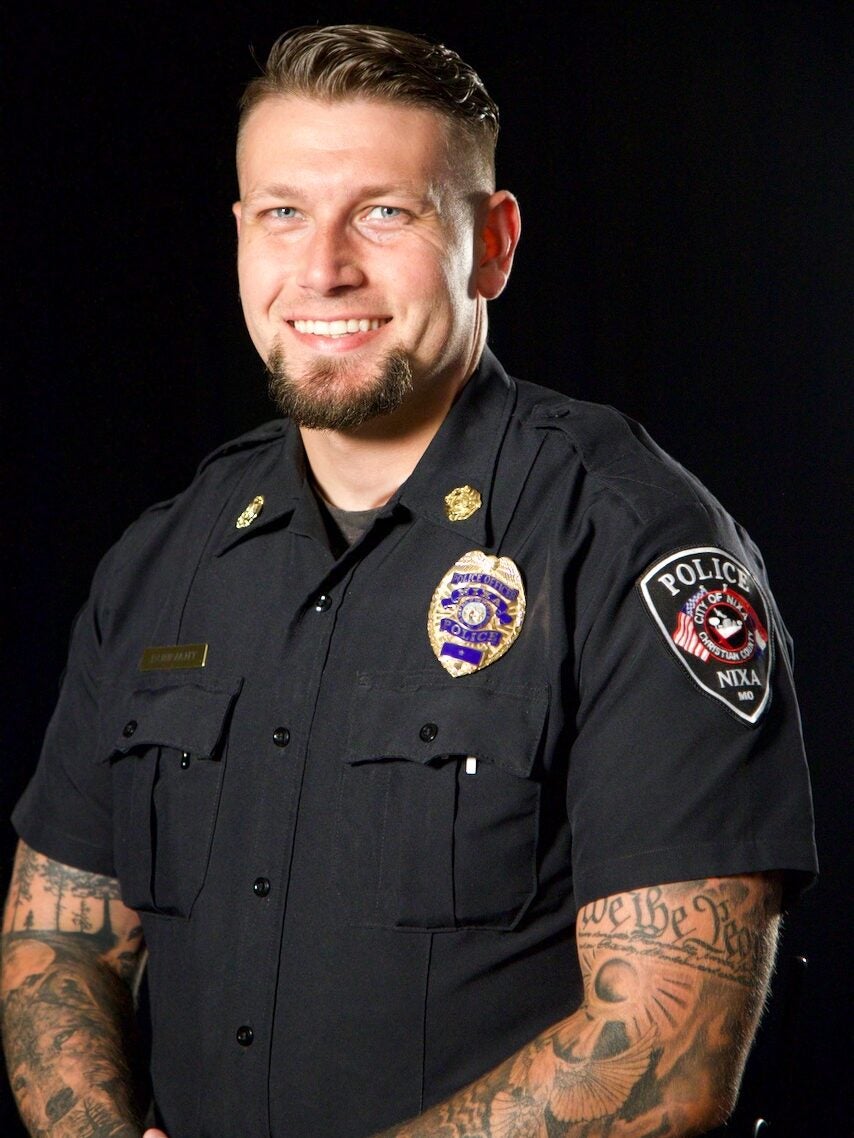 Officers Justin Dunivant and Sam Gallardo
On 11/14/2022, Officers Dunivant and Gallardo provided lifesaving efforts to a victim who had been stabbed in the neck/ throat area during a domestic assault in which the suspect admitted intentions to murder the victim. Without immediate assistance from said Officers, the victim was in eminent risk of death had they not preformed extraordinary decisiveness and swiftness of action. The victim survived this deadly attack.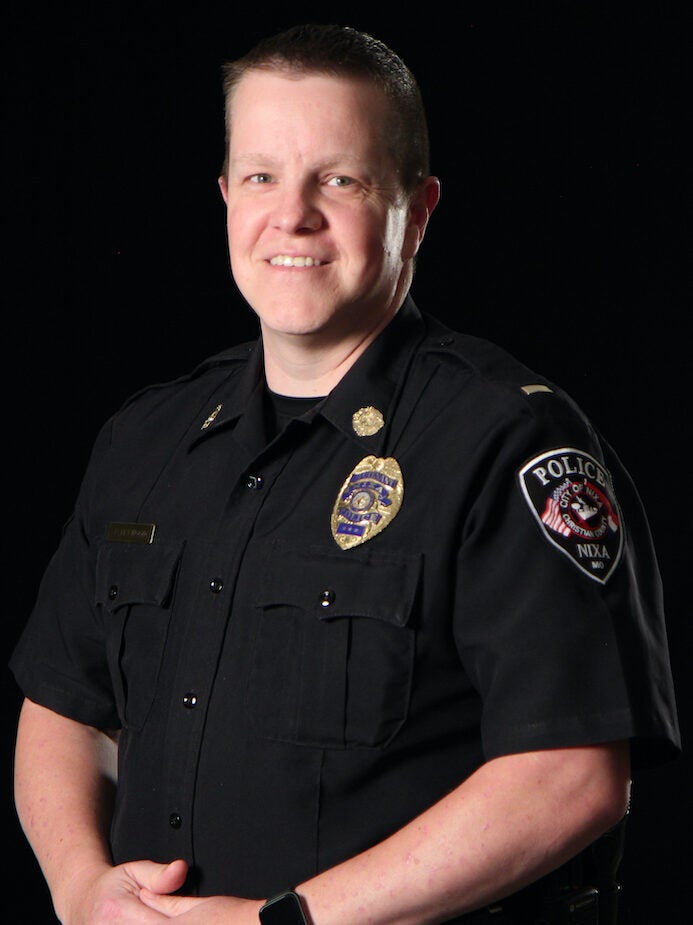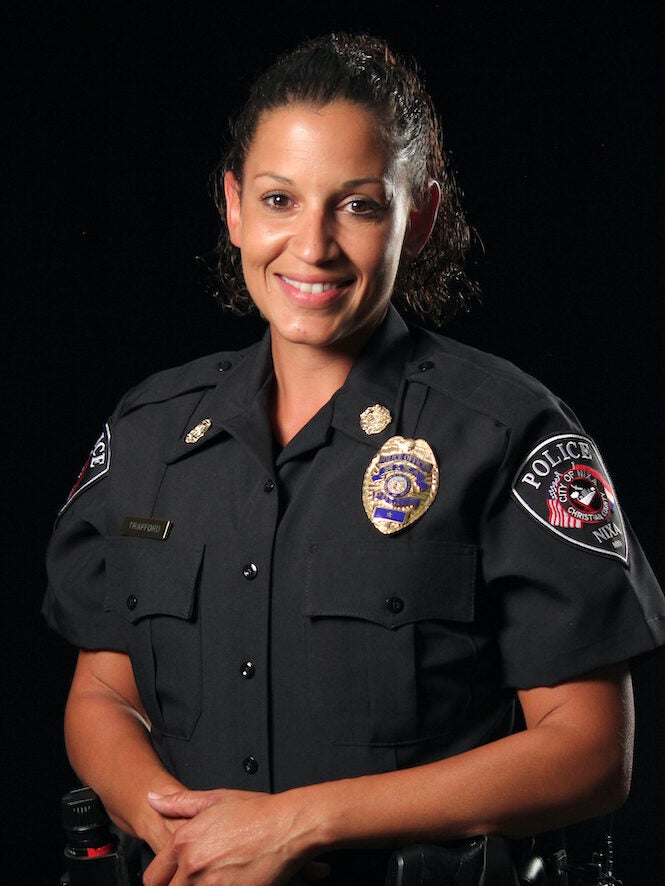 Lt. Jason Fleetwood and Officer Michelle Trafford
On 07/26/2022, Lt. Fleetwood and Officer Trafford responded to a motor vehicle accident that resulted in severe injuries to a motorcycle rider. The male had sustained severe trauma to his right leg and was losing significant amounts of blood. Lt. Fleetwood and Officer Trafford applied two tourniquets to his leg and controlled the bleeding. While the male did lose his lower leg, the hospital staff stated he would not have survived the incident if the bleeding had not been controlled.
Award of Merit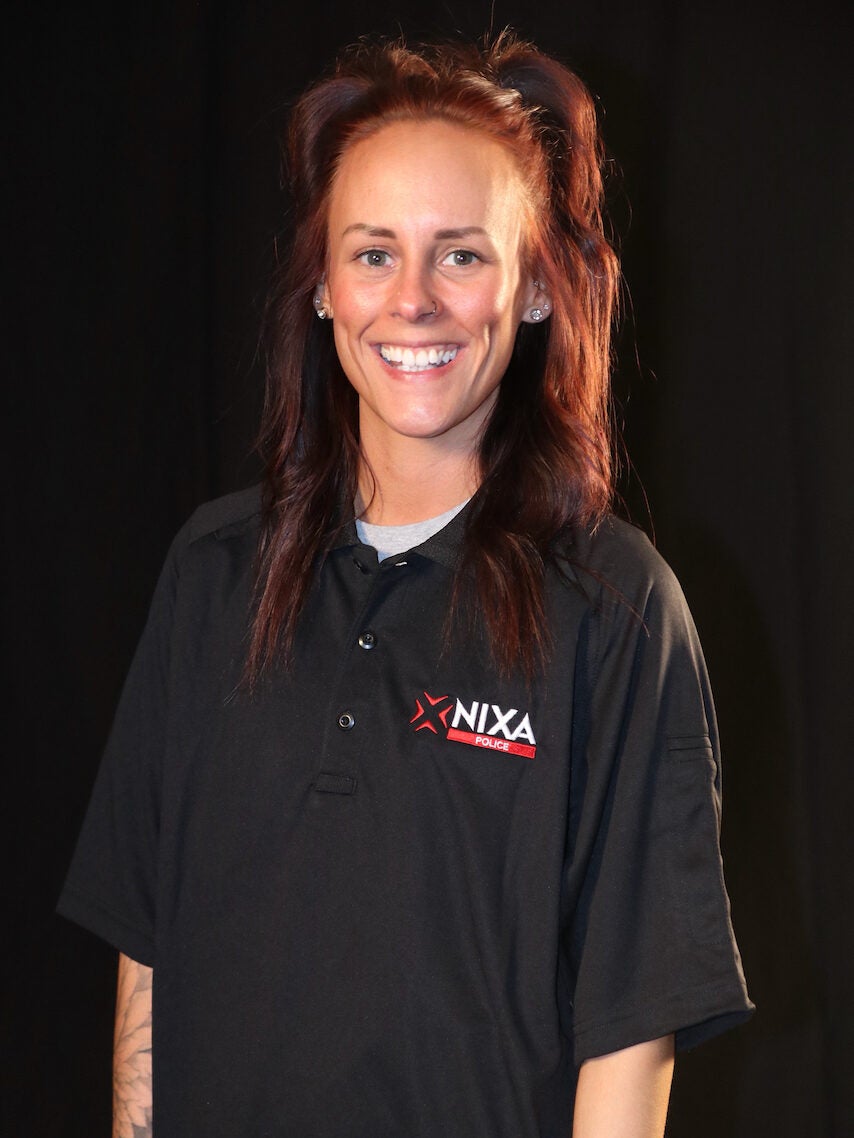 Police Clerk Eleena Webb
Police Clerk Eleena Webb is presented with an award of merit for her continued dedication in the performance of her duties. As a Nixa Police Clerk, Eleena Webb, helps citizens in the lobby, on the phone, and voluntarily attends community events. She is the primary person assigned to the evidence room, and is responsible for storage, inventory, disposal, and return of all property. Her dedication and performance in the evidence room alone consistently and significantly exceeds levels regarded as commendable. In addition, Eleena is always willing to help and has consistent above average work performance. She pays close attention to detail which is a trait to be admired. She has a genuine interest in the betterment of the Nixa Police Department and is always looking for ways improvements can be made to be more efficient or promote cooperation.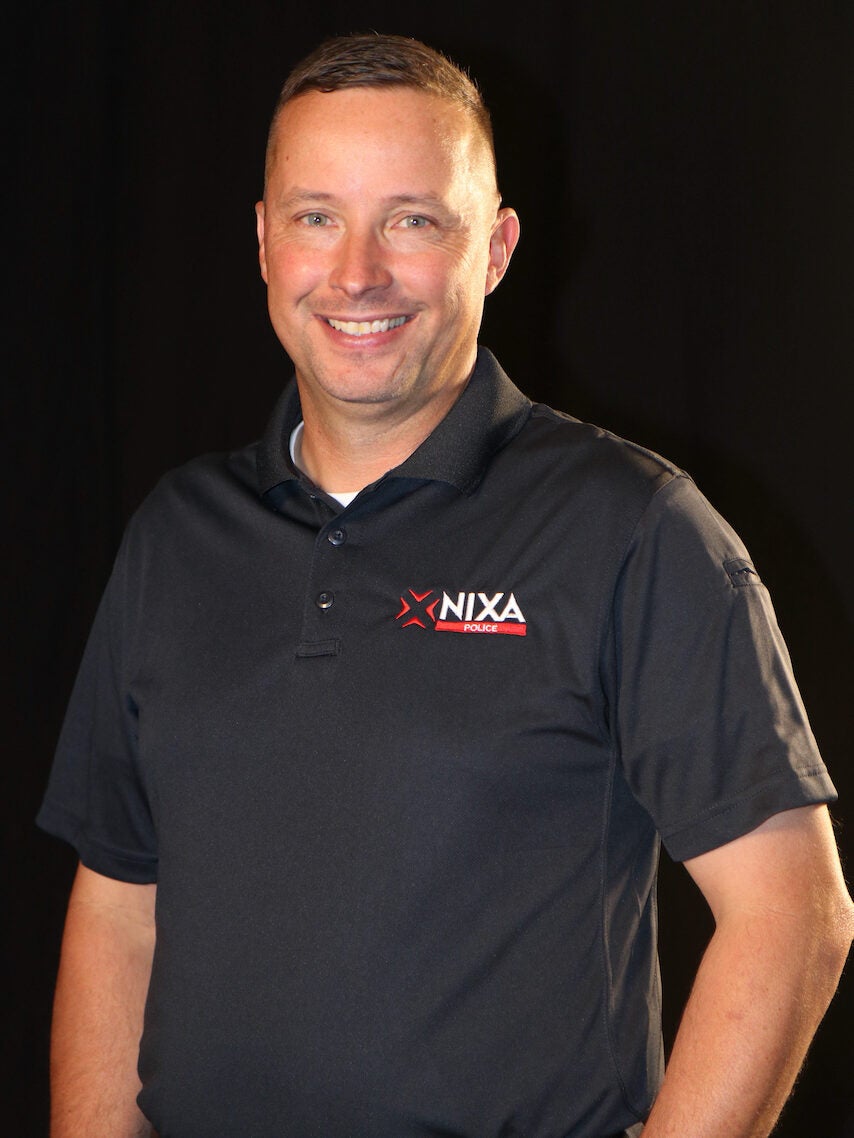 CSO Supervisor BJ Sartin
CSOS Sartin is presented with an award of merit for his continued dedication to the performance of his duties. As the department fleet manager, he is heavily involved with the ordering, purchasing and delivery of new vehicles for the police department. After a very tremulous year in the automotive industry, we learned our department would not receive critically needed patrol cars that were ordered. After learning this, CSOS Sartin used his industry contacts to locate and procure 12 new vehicles for the police department. His efforts allowed our leasing company to make good on their contract and deliver the ordered vehicles as promised. He then orchestrated the largest number of vehicles builds the department had ever seen in one year by working with the leasing company and the vehicle upfitter to get 12 cars into service in 2022. His efforts on this project benefited the organization in immeasurable ways.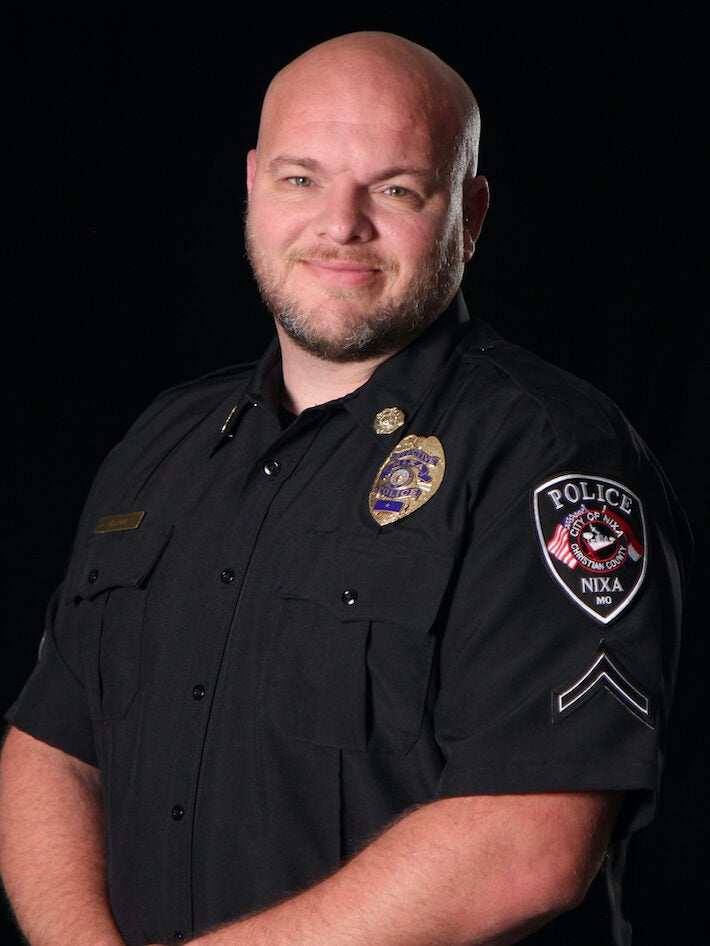 Investigator Matt Sloan
Investigator Sloan is presented with an award of merit for his efforts to promote the mental health of our staff. Over the past few years, preserving the mental health of police officers has become a significant priority. The impact of mental illness on law enforcement is more apparent than ever. We know officers are at high risk for developing poor mental health as a direct result of the occupational culture and regular exposure to high-stress situations. For many years, Investigator Sloan has taken an interest in the mental health and well-being of the members of the department. Investigator Sloan has taken it upon himself to promote officer wellness and mental health amongst our staff. His efforts were instrumental in the implementation of our annual mental health screenings that are offered to staff. Additionally, he has facilitated several critical debriefings after high stress calls, and he has personally made himself available to simply listen to his co-workers in their time of need. He has cultivated relationships with mental health professionals and served as a liaison for the department when addressing officer mental health initiatives. Investigator Sloan continues to lead the way in this area by encouraging the development of a formalized peer support group to ensure our officers have the resources they need to stay healthy and thrive. His efforts have undoubtedly helped his fellow officers navigate difficult situations. There is no better example of officers taking care of one another than Investigator Sloan's efforts.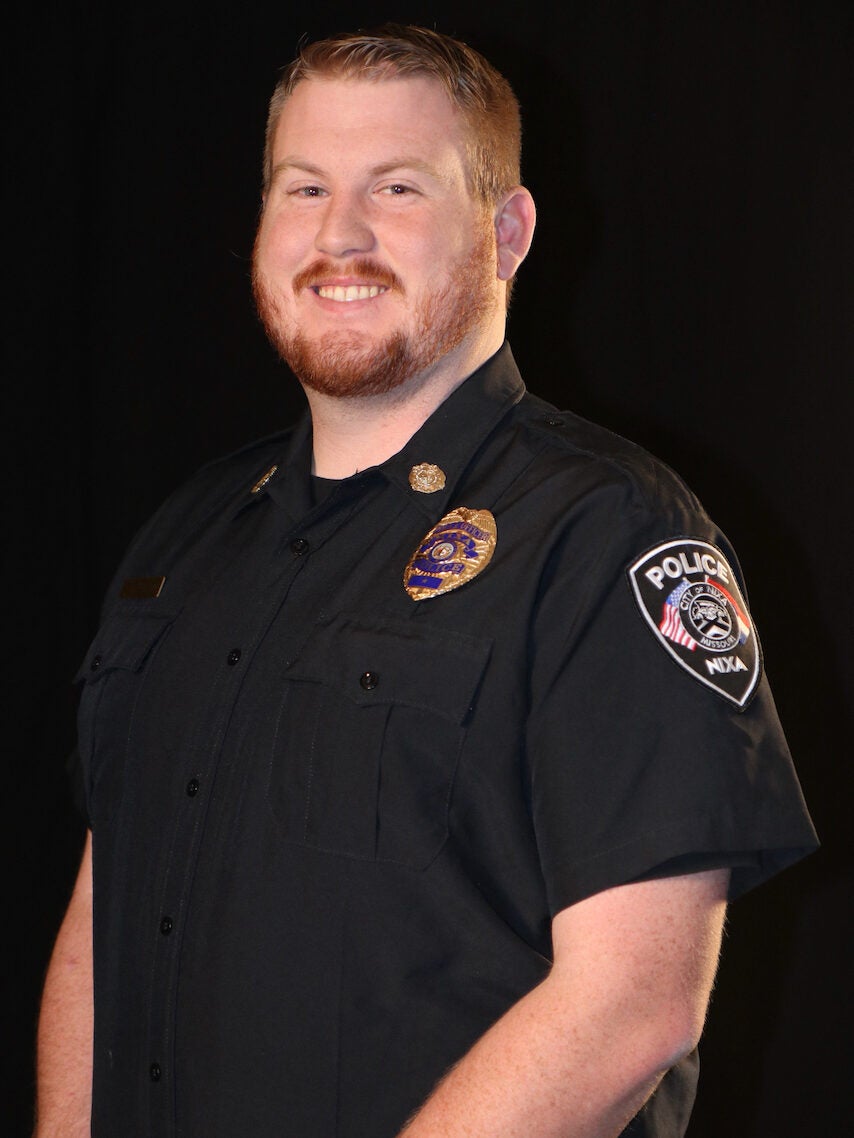 Officer Daryck Wheeler
Officer Wheeler is presented with an award of merit for excellent overall performance of his duties. Officer Wheeler has developed himself into a very well-rounded officer for the Nixa Police Department. In 2022, Officer Wheeler found himself in the top-10 of every data category collected monthly. These included responding to 2,011 calls for service, completing 188 reports, making 44 physical arrests, and submitting 145 total charges that included 10 DWI charges. Clearly Officer Wheeler's work ethic is very strong. Officer Wheeler has a passion for law enforcement, and we look forward to his many years of service to the citizens of Nixa.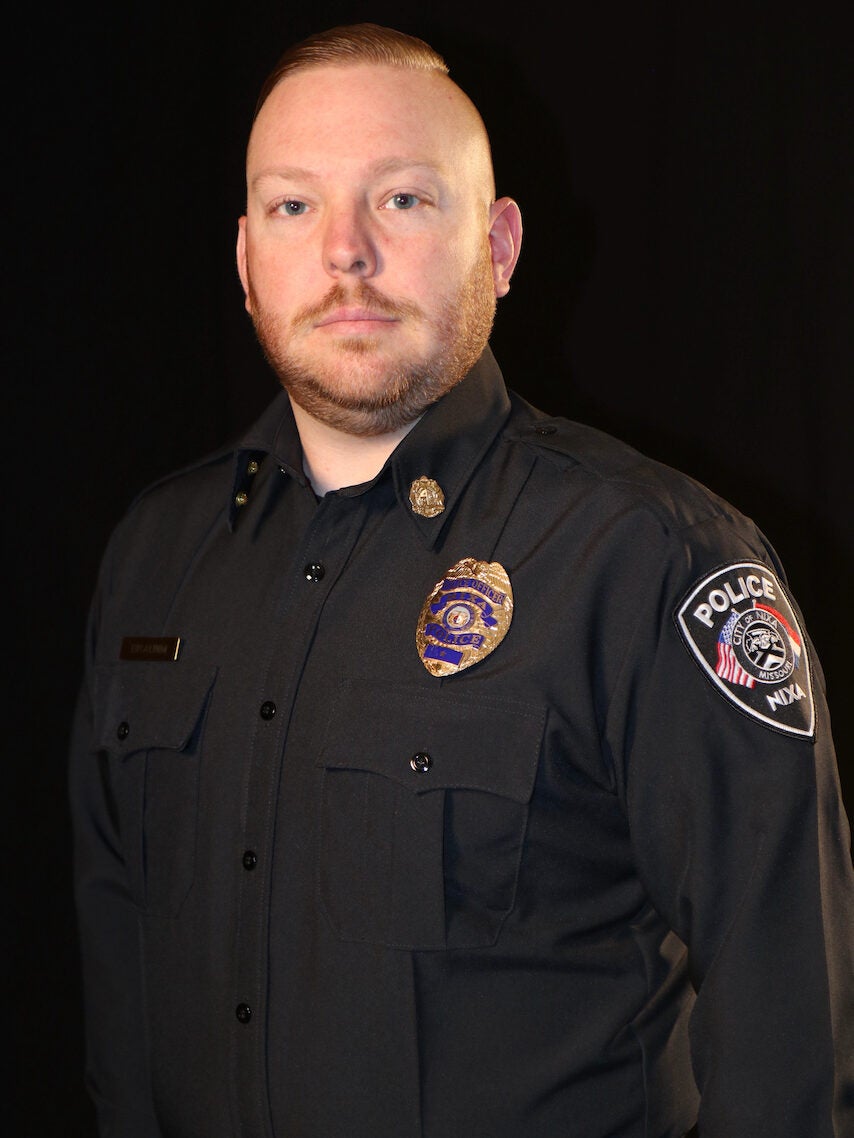 Officer Shane Braunm
Officer Braunm is presented with an award of merit for his efforts in drug enforcement. On the evening of September 15th, Officer Braunm Conducted a traffic stop on Highway 160 where his investigation led to the seizure of a large quantity of methamphetamine. The occupants were arrested for trafficking Methamphetamine in the 1st degree and because of Officer Braunm's investigation, the suspect was indicted on federal charges by the DEA.
The nominator noted, "this arrest is a perfect example of Officer Braunm's dedication he provides to this agency daily. Every shift, Officer Braunm hits the streets with the intent to prevent crime, make arrests and investigate illegal activities. Officer Braunm is a perfect example of the men and women of the Nixa Police Department and the commitment we have to this community."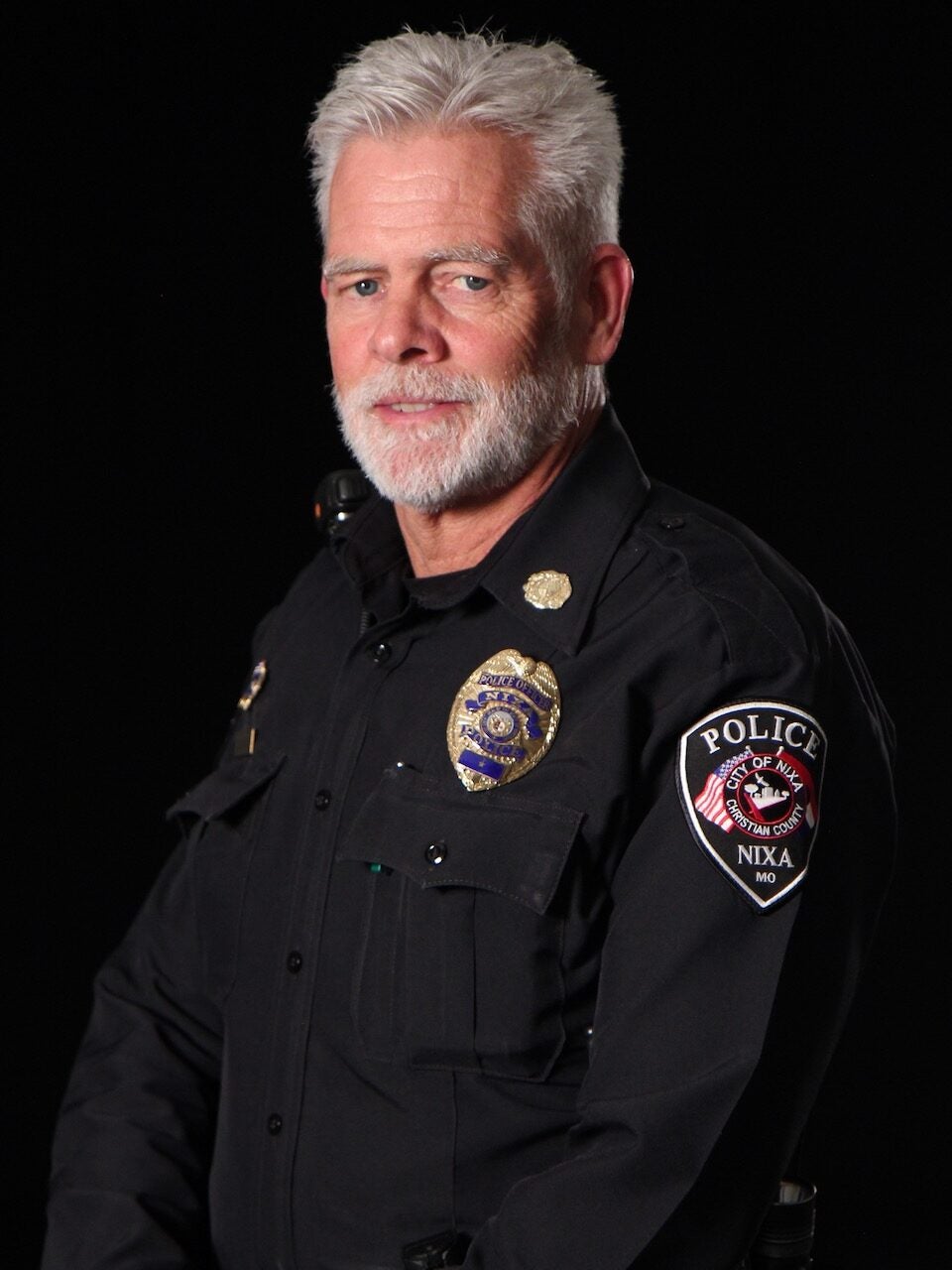 Officer Frank Donohue
Officer Donohue is presented with an award of merit for his continuing efforts in community-oriented policing and customer service. Officer Donohue is a well-known member of the department because of the many non-enforcement interactions he has with the citizens of the community. He is always willing to have a conversation with people and just chat. Additionally, he often goes out of the way on calls to ensure people feel heard and that he genuinely cares about their issues. As an example, in May of last year, Officer Donohue handled a call where an elderly person had been taken advantage of by a landscaper. The victim had been intimidated into paying double for services that weren't even completed. The victim's daughter reached out to the police department and asked for an officer to contact her mother. Officer Donohue contacted the daughter by phone to get additional information, then spoke with her mother about the situation. The victim's daughter stated, Officer Donohue spoke with her mother at length, gave her confidence and moral support, and successfully resolved the situation (a civil issue), however most importantly, he made her feel respected, appreciated, and put her mind at ease. This is the type of interaction from law enforcement that should get noted, promoted, and recognized.
Additionally in September 2022, Officer Donohue was also commended via an email to Chief Campbell describing his actions concerning a call of a "rabid" raccoon and his willingness to go above and beyond to protect and serve. Officer Donohue should be commended for his consistent resolve to meet or exceed customer exceptions.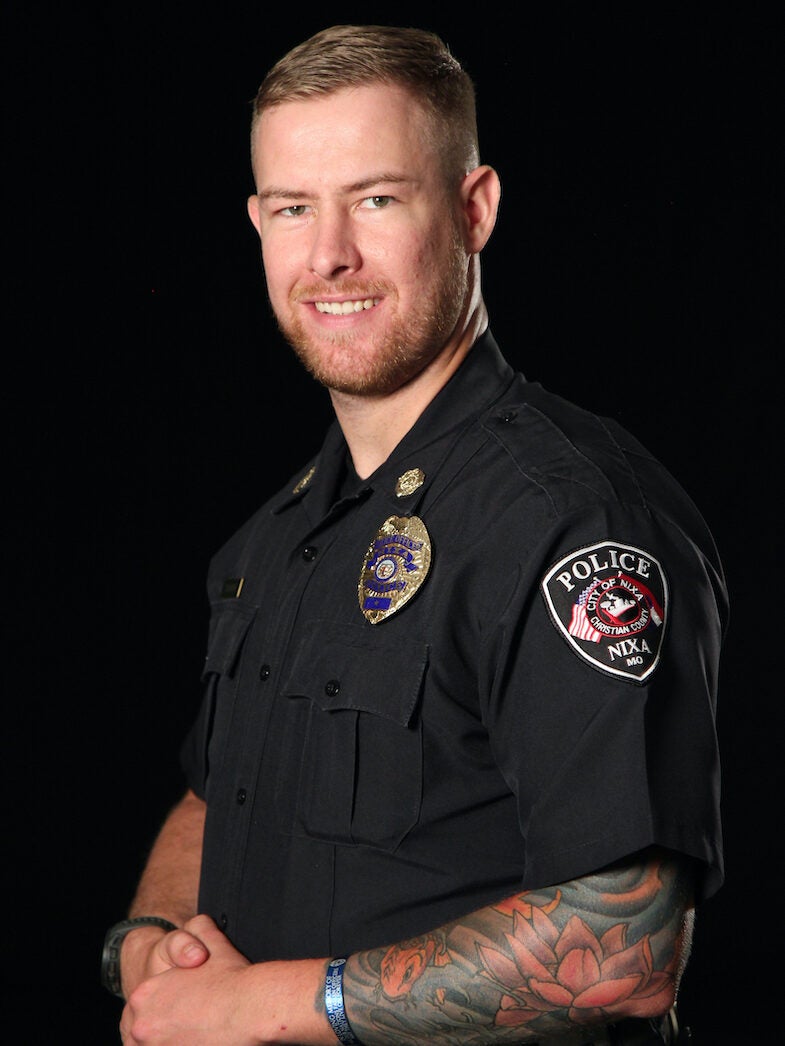 Officer James Deaver
Officer Deaver is presented with an award of merit for his ongoing community-oriented policing efforts. Throughout the last year, Officer Deaver has engaged in community-oriented police efforts during his duties. His understanding of the vital role this plays in building rapport and trust with the citizens is invaluable. As an example of his efforts, in June of last year several pictures of Officer Deaver were linked to the Nixa Police Department Facebook page. It noted something similar to "The Nixa Police Department is the best!! Husband took the kiddos out walking and to pretend wash their car, and son was "pulled over" for going fast LOL The officer checked his license and everything LOL". Others described the pictures as so wholesome and adorable. This was a positive encounter that these people took the time to post about.
Again, in September of last year, several pictures of Officer Deaver stopping to chit chat with a couple of curious kids on bikes were submitted via Facebook. These interactions undoubtedly strengthened our relationship with the community. Officer Deaver should be commended for his consistent resolve to meet or exceed customer exceptions by going above and beyond to protect and serve.
2022 Highlights
2022 Highlights
Citizens' Police Academy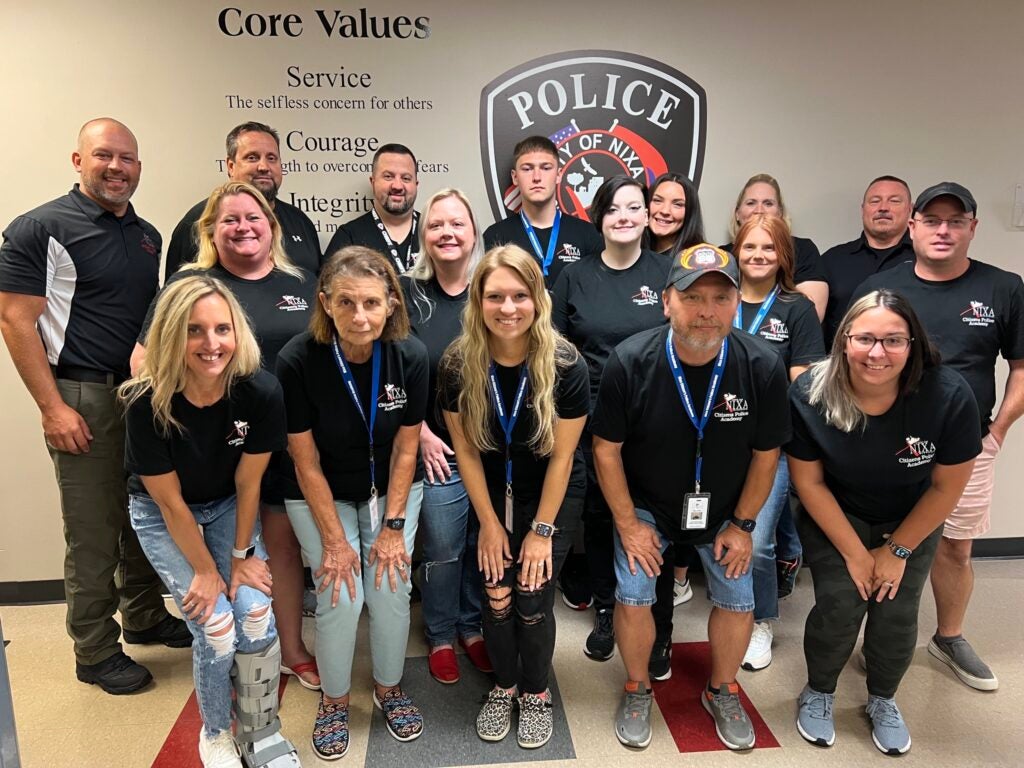 19 citizens from our community made up the 2022 graduating class of the Nixa Citizens' Police Academy. During the academy they had the opportunity to learn about law enforcement and the behind-the-scenes work of the Nixa Police Department through an 11-week course. Participants were able to learn through hands-on experience and meeting members of our local agency.
Drone Unit
The Nixa Police Department operates a Drone Unit to support the department's overall public safety mission. In 2022 we were award funding through a Homeland Security Grant to purchase our second drone.
Our FAA Part 107 certified remote pilots operate under an approved set of standards and policy guidelines that are designed to achieve the department's mission to support public safety and emergency management missions while being as non-intrusive as possible.
Crimes Against Children Grant
In 2022 we were award a Crimes Against Children. This grant for $41,769.51 was used to purchase equipment, pay overtime and provide training. The department purchased 4 additional lap tops for online training.
42 officers were given 5.5 hours each of REID training totaling 231 hours of training. This training consisted of training in the areas of:
Human Trafficking Investigations
Reid Technique for Patrol Officers
Reid Technique For Child Abuse Investigations
Reid Technique of Interviewing and Interrogation for Investigators
12 officers were given FETI (Forensic Experiential Trauma Interview) interview training with 56 hours of training each totaling 672 hours of training. FETI is, a science and practice-based interviewing methodology informed by the latest research on the neurobiology of trauma and memory.
9 officers completed Child First training with 40 hours totaling 360 hours of training where officers received training in Forensic Interview Protocol which includes child development, memory and suggestibility, testifying in court, legal issues and preparing children for court.
Force On Force Training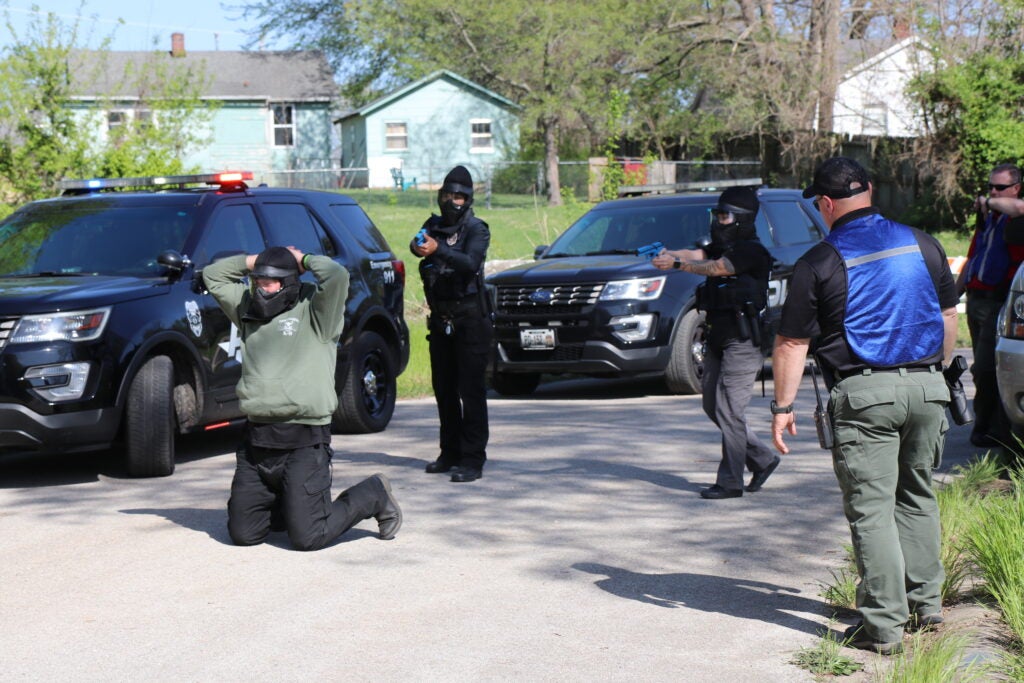 Cpl Acox and Sgt Eutsler received instructor certification in simunitions training which focuses on program development, safety considerations, training objectives and scenario development for live-fire force-on-force, scenario based training. The training is designed to improve tactical skills and condition officer's response to fear and high-stress situations using live fire weapons and ammunition specifically designed for live fire force-on-force training.
1st Annual Guns & Hoses Softball Tournament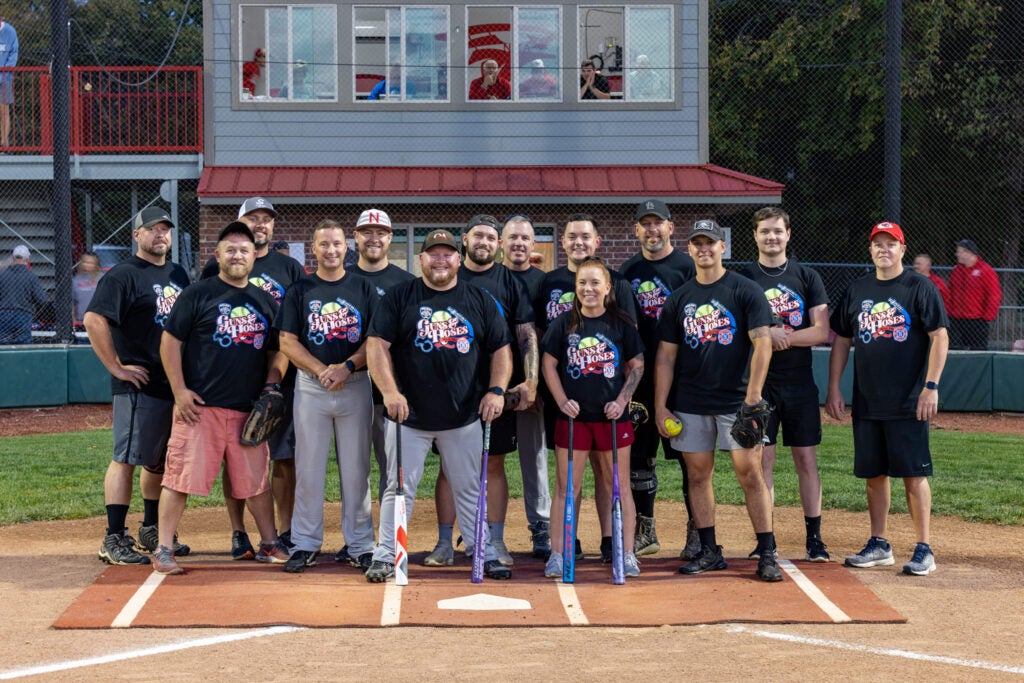 The Nixa Police Department faced off against Nixa Fire Protection District in a friendly game of softball to raise funds for the Christian County 100 Club at the Nixa High School baseball field. The whole community was invited to come out and cheer the players on. Although we lost, the Christian County 100 Club was a winner.
Nixa National Night Out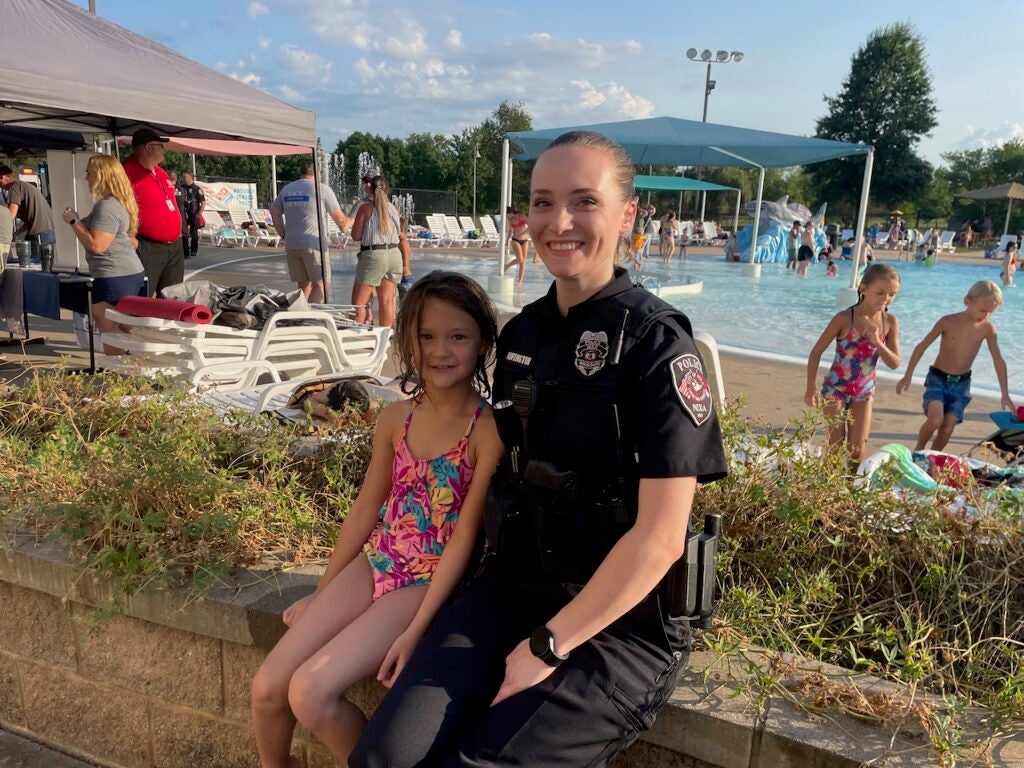 Nixa's National Night Out event, held annually at the Aquatics Center in McCauley Park, is an opportunity for families in the community to meet and have fun with first responders from the Nixa Police Department, Nixa Fire Protection District, Christian County Sheriff's Office, and Christian County Ambulance District. The pool party includes games and activities designed to help build connections between first responders and community members.
Missouri DARE Officers President's Award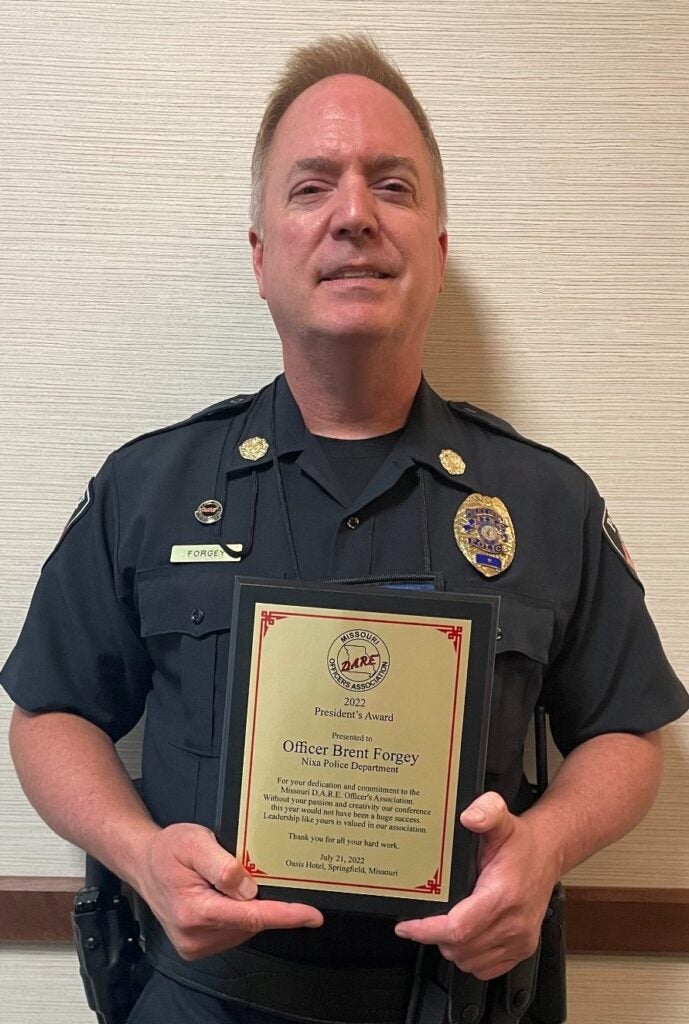 In 2022 the Missouri DARE Officers conference was held in Springfield Missouri. During the conference Officer Brent Forgey was awarded the 2022 Presidents award for his leadership, creativity and passion in planning and development of the event.
Christian County Top 10 Under 40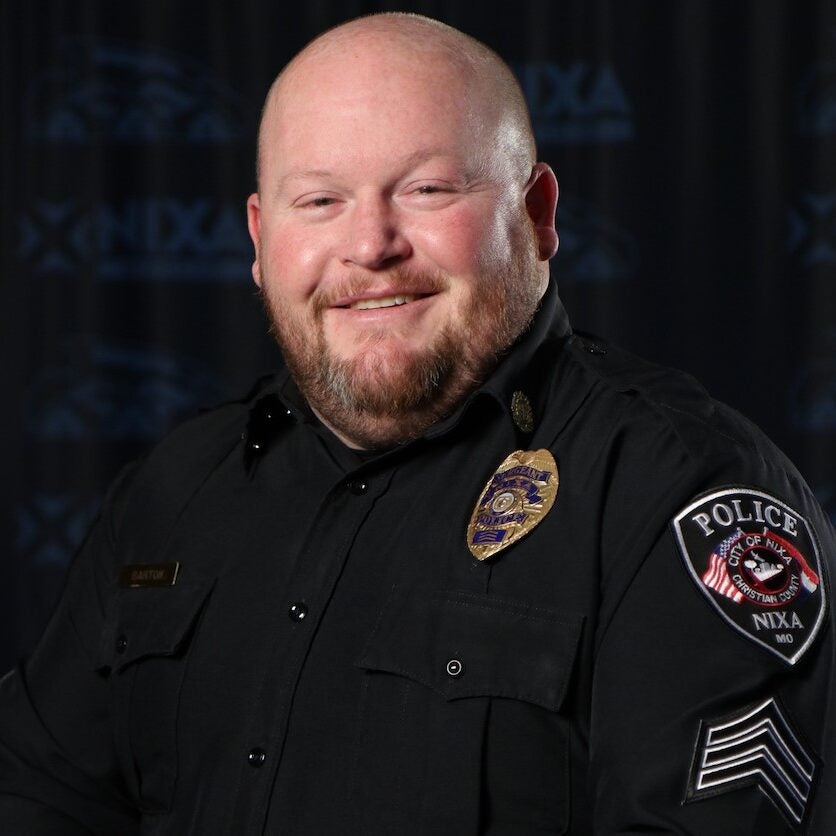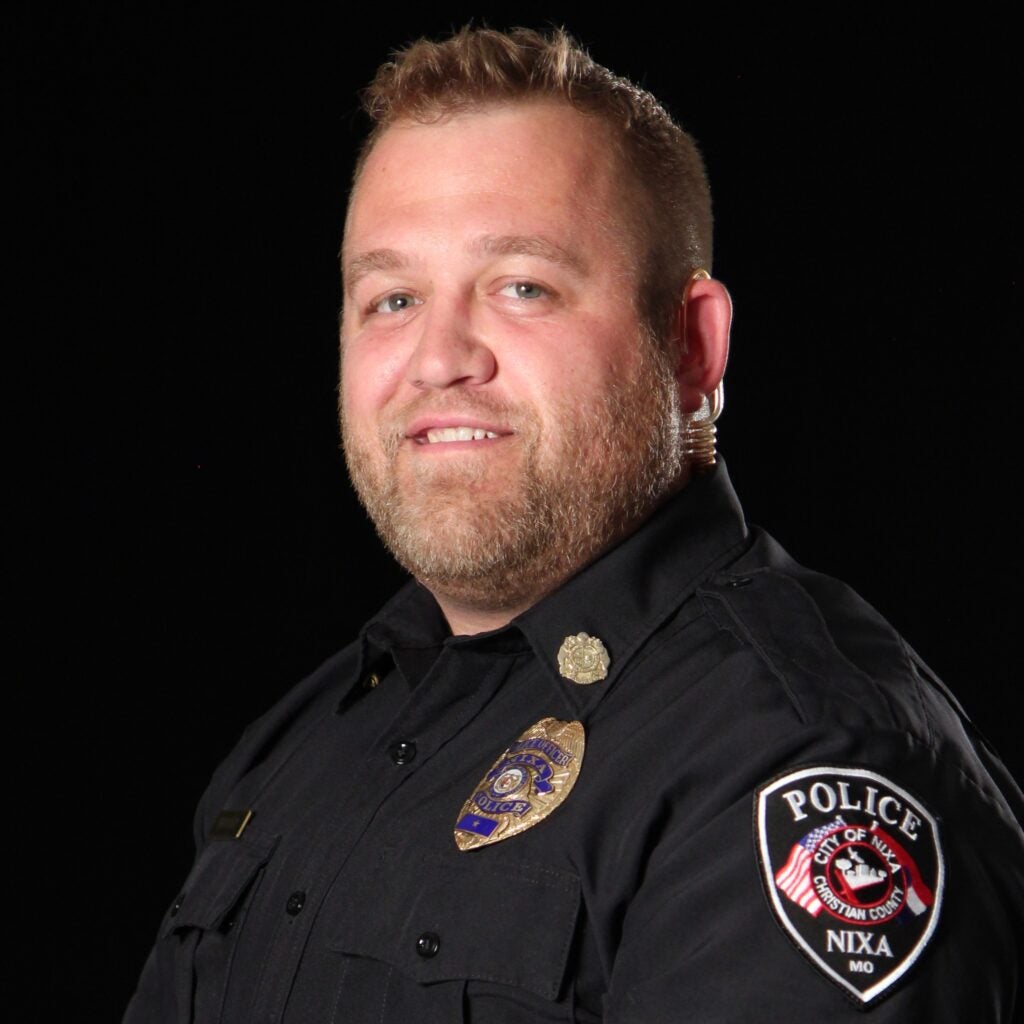 The 2022 Christian County Top 10 Under 40 honorees were selected by the 2021 award recipients for their community involvement, professional achievements, innovation and leadership in their field of work. This year Sgt. Josh Barton and Cpl. Jesse Brooks were two of the 10 recipients. This is a recognition given by the Nixa Area Chamber of Commerce through their Nixa Young Professionals networking group.
Christmas Parade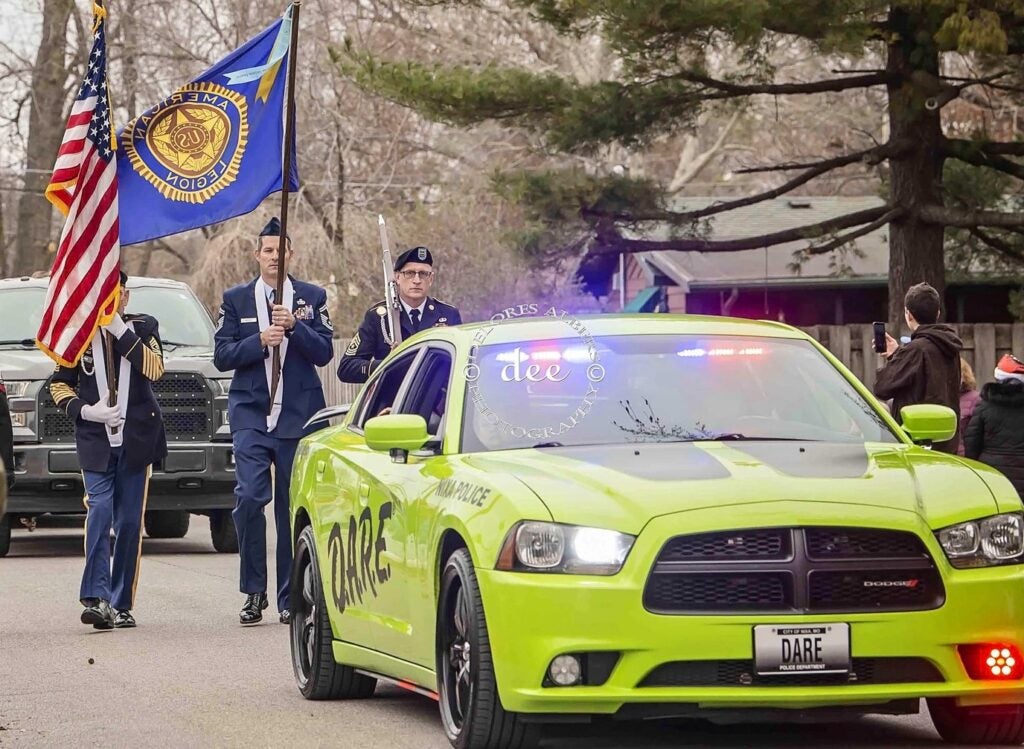 For 2022 our own Officer Forgey and the DARE car lead the 68th Annual Nixa Parks and Rec Christmas Parade.
Shop With A Hero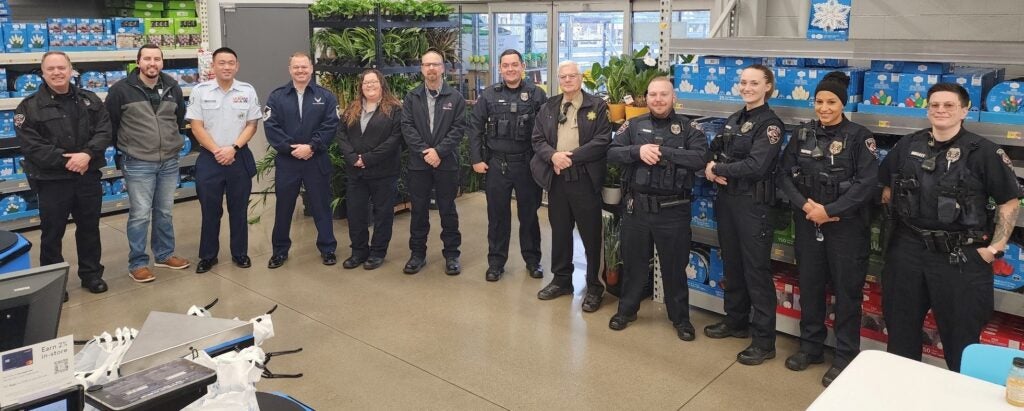 In 2022, we teamed up with the Christian County Sertoma Club and Walmart of Nixa to host a Shop with a Hero event. The Nixa Police Department, the United States Air Force, Christian County Ambulance District and the Christian County Sheriff Office participated in helping spread Christmas cheer. The program allowed children, with the help of a hero and sponsorship from the Christian County Sertoma Club to purchase Christmas presents for them and their families at the Nixa Walmart.
For questions or more information about this annual report, contact the Nixa Police Department at: