Virtual Town Hall Meeting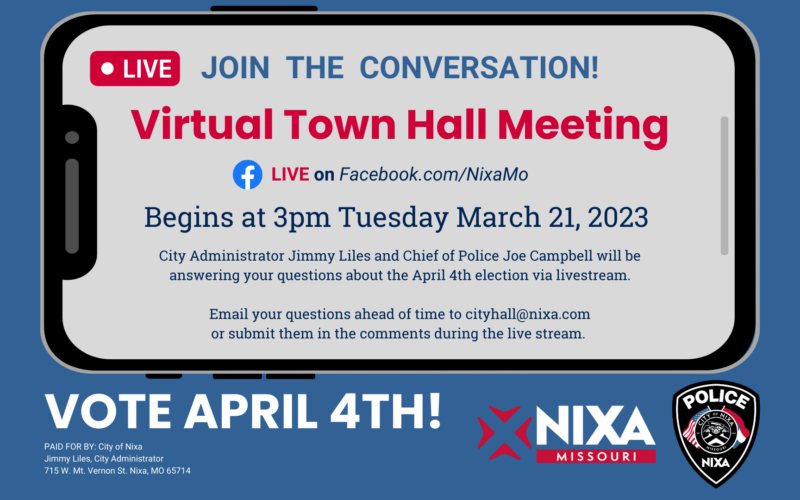 Virtual Town Hall Meeting
Join Nixa City Administrator Jimmy Liles and Chief of Police Joe Campbell for a Virtual Town Hall Meeting to be hosted on the city's official Facebook page beginning at 3 p.m. on Tuesday, March 21, 2023. They will be discussing the upcoming April 4th election and the proposed ¾ cent increase to the city's general sales tax to provide dedicated funding for Nixa Police.
You may email questions ahead of time at cityhall@nixa.com or submit your questions in the comments during the live stream.
The video recording of the meeting will remain posted on our Facebook page in case you miss the live stream.
Tuesday, March 21, 2023
3:00 pm - 4:00 pm