Prescription Drug Take-Back Day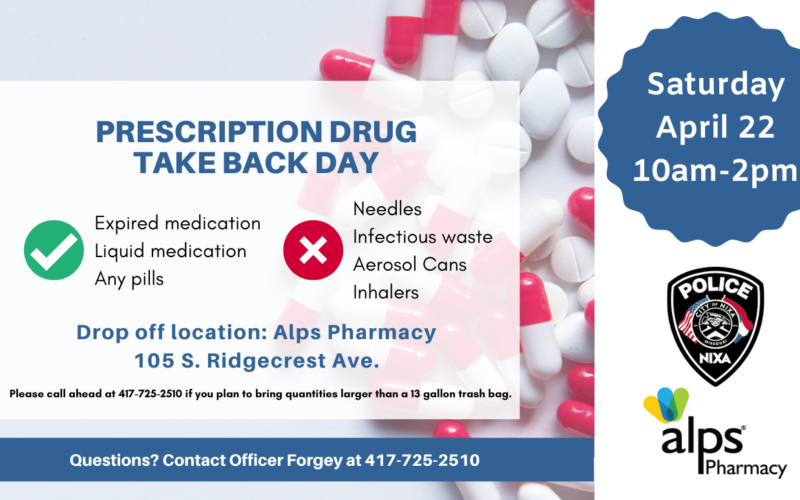 Prescription Drug Take-Back Day
Do you have expired or unused medicine taking up space in your cabinets? On April 22, 2023, you can drop off medicine in both pill and liquid form at Alps Pharmacy in Nixa from 10am-2pm.
Please do not bring any aerosol cans, infectious waster, inhalers, or medical needles of any kind – medicine only. If you are bringing quantities more than a 13-gallon trash bag, please call ahead at 41-725-2510.
If you have any questions, please contact Officer Forgey at 417-725-2510.
Thank you for taking advantage of this opportunity to properly dispose of prescription drugs. Throwing away drugs or flushing them down the sink or toilet leads can impact the safety of our drinking water, so drug take-back day really is the best way to get rid of unwanted medicines in pill or liquid form.
Saturday, April 22, 2023
10:00 am - 2:00 pm