One Nixa One Read Movie in the Park: Wonder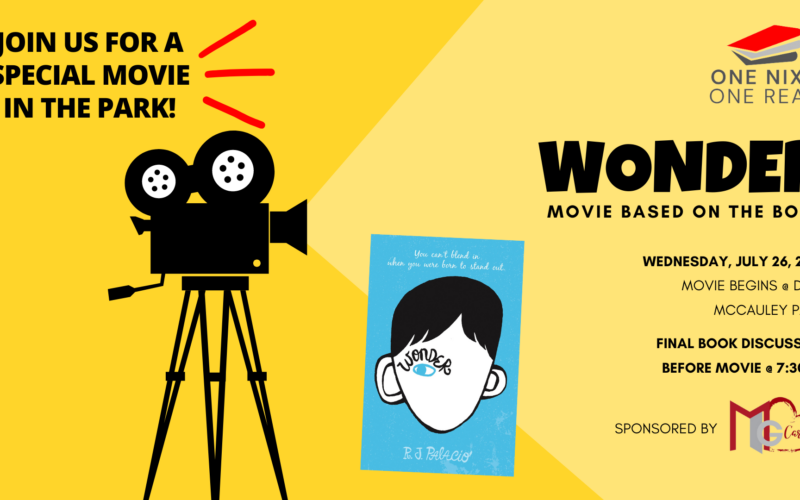 One Nixa One Read Movie in the Park: Wonder
Join us for a special Movie in the Park showcasing Wonder, the movie based on the book "Wonder" by R.J. Palacio.
The movie will be played at McCauley Park and begins at dusk. The final book discussion will begin before the movie at 7:30 p.m. Join us for one or both of these activities!
Thank you to MG Cares for sponsoring this event!
Wednesday, July 26, 2023
7:30 pm -