Nixa vs. Ozark Community Challenge Blood Drive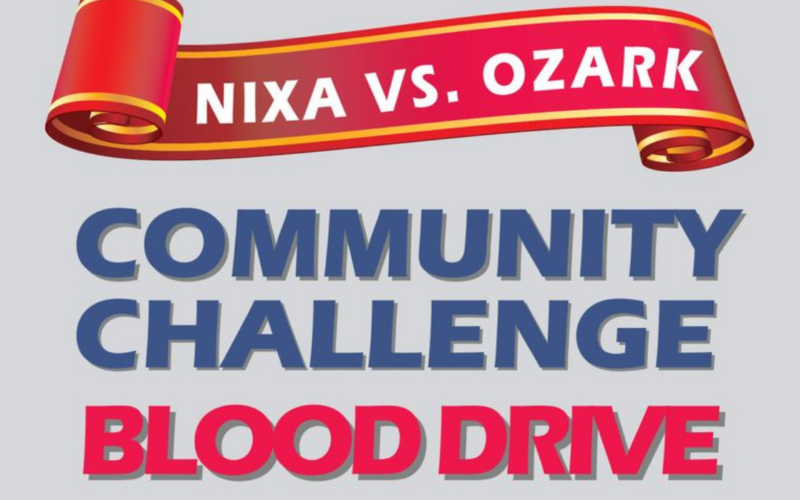 Nixa vs. Ozark Community Challenge Blood Drive
For the fourth straight year, the mayors of Nixa and Ozark are challenging their communities to give blood to help their friends and neighbors!
The rival cities are teaming up with Community Blood Center of the Ozarks and organizing a friendly competition to see which community can recruit the most blood donors. Nixa, Ozark and the CBCO are offering some great rewards to all donors who answer the call to help local hospital patients.
Roll up your sleeve and give the gift of life to your community!
Thursday, September 28, 2023
10:30 am - 4:30 pm