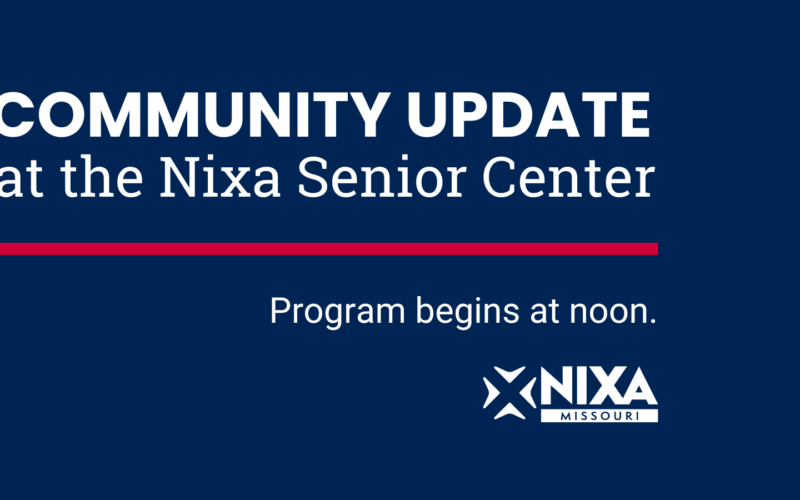 Community Update
City staff will attend lunch at the Nixa Senior Center and present information about the latest Nixa news and events.
Each month, we will bring a special guest speaker. It's a way for the city to ensure our seniors know what's happening in their town and provides an opportunity to hear their concerns and answer their questions. It's also a chance for seniors to meet and interact with the city's leadership, ask questions, and stay informed!
The guest speaker this month is Senator Mike Moon.
Anyone can enjoy lunch at the Nixa Senior Center with a donation of $6.
Thursday, October 26, 2023
12:00 pm - 1:00 pm