68th Annual Nixa Christmas Parade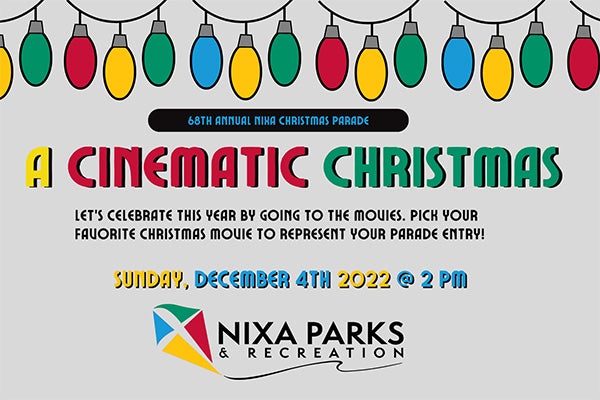 68th Annual Nixa Christmas Parade
Parade Route
On Sunday, December 4th, Nixa will hold its 68th annual Christmas Parade! This year's theme is 'A Cinematic Christmas!' Pick your favorite Christmas movie to represent your parade entry. The parade will start at 2:00 pm.
Parade Route: Leaving from The X Center, the parade will travel west on North St., turn right on to Main (north) to Aven and turn left (west), take Aven to Fort St. (south), south on Fort St. to Wasson (west), west on Wasson to McCroskey (north), north on McCroskey to Lorene (East), east on Lorene to Main St. (north), north on Main St. to Short St. (east), East on Short St., to Frank (south), South on Frank to Kyle (East), East on Kyle to the back driveway of Nixa Jr. High.
Parade participants: registration will end on Monday, November 28th.
See details on our Facebook page for this event.
Sunday, December 04, 2022
2:00 pm - 5:00 pm