Nixa Police looking for Missing Elderly Person Charles Huett
Nixa Police looking for Missing Elderly Person Charles Huett
May 26, 2023
5/26/2023 UPDATE: Charles Huett has been found safe by Kimberling City Police.

5/26/2023  FOR IMMEDIATE RELEASE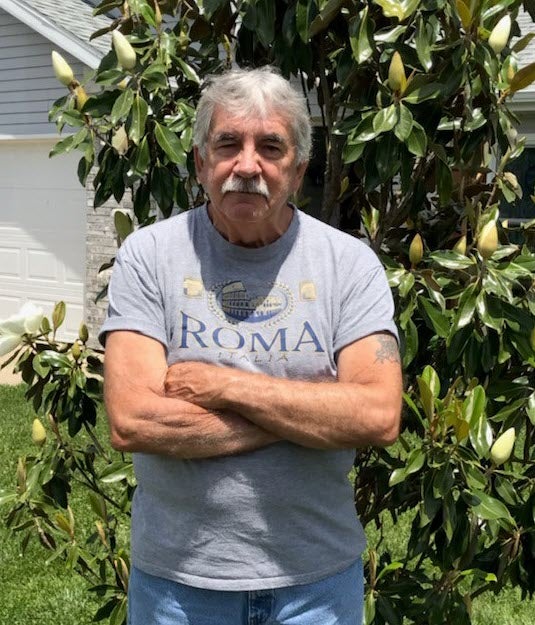 Nixa Police and concerned family members are asking for the public's help in locating Charles F. Huett, a 73-year-old man who went missing earlier today. Charles suffers from dementia and left his home in Nixa on 5/26/23 around 8:30am.
Charles is 5 foot 7 inches tall, about 175 pounds with brown eyes, short grey hair and a scruffy grey beard. He has a tattoo on his left arm which reads "America Love It or Leave It." His wife says he is thinner and with a fuller beard than the provided photo.

He may be in a grey Ford F150 extended cab truck with Missouri license plate 5KB-K56. The truck has a push bar on front bumper, a US Navy license plate cover, striped service ribbon sticker on the tailgate. The truck has a bed cover and a SEABEES sticker on the tailgate.
He was last seen driving southbound on Hwy 13 over the Kimberling City Bridge at approximately 9:15am today. He left his residence with the belief that he had a doctor's appointment in Springfield this morning. It is important to note that Charles may be armed with a handgun and may consider self-harm. The reason for Charles' direction of travel are unknown at this time.
The family recently moved to the Nixa area in 2019 from Texas and have connections to the Poplar Bluff area.
If you have any tips regarding his whereabouts, please contact Nixa Police immediately by calling 417-725-2510.