Brian Steele Presented with the Key to the City
Brian Steele Presented with the Key to the City
February 23, 2023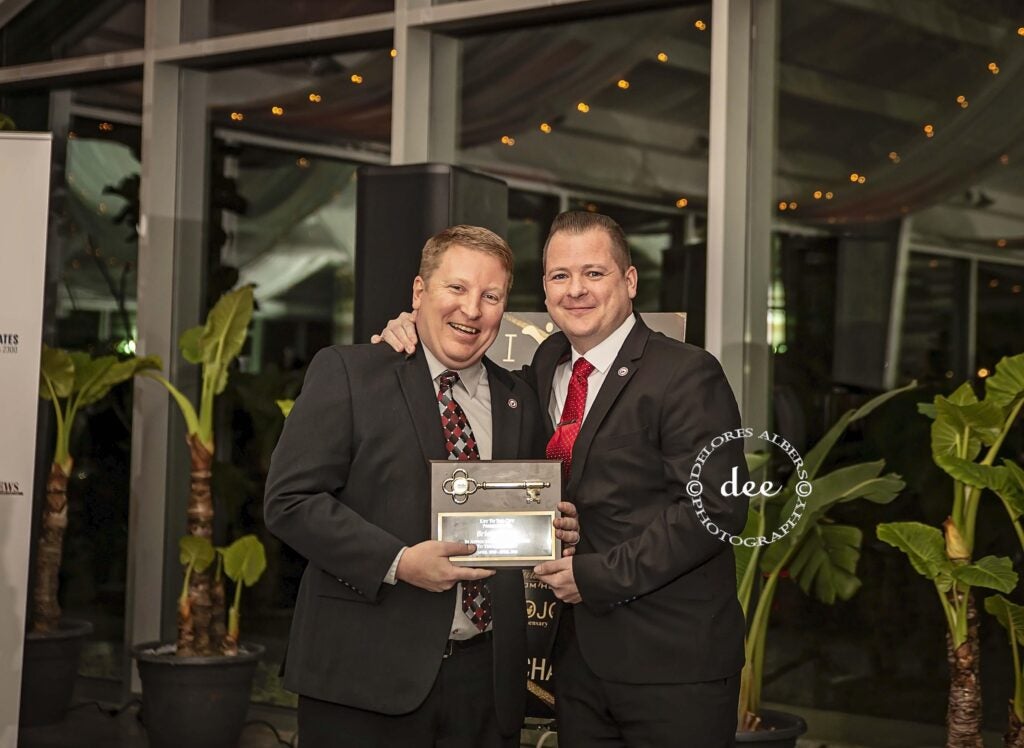 At the Nixies Award Banquet on Feb. 17th, District 1 Council Member (and Mayor Pro-Tem) Jarad Giddens presented Mayor Brian Steele with the Key to the City for his dedication to our community. Brian Steele has served on city council since 2010 and has served as the mayor of Nixa since 2014 but chose not to run for re-election in April of 2023.
"The city has thrived under the leadership of Mayor Steele," said Giddens. "He has made each decision with the community's best interest in mind – the community that he has considered family since he was a kid."
"We thank him now, and we will continue to thank him in the future, for everything he has done for the city of Nixa – the sacrifices that he has made for the City of Nixa; the time that he has dedicated to the City of Nixa; and most importantly, the love that he has shared with the City of Nixa," Giddens said.