Letter from the Mayor: September 2022
Letter from the Mayor: September 2022
August 29, 2022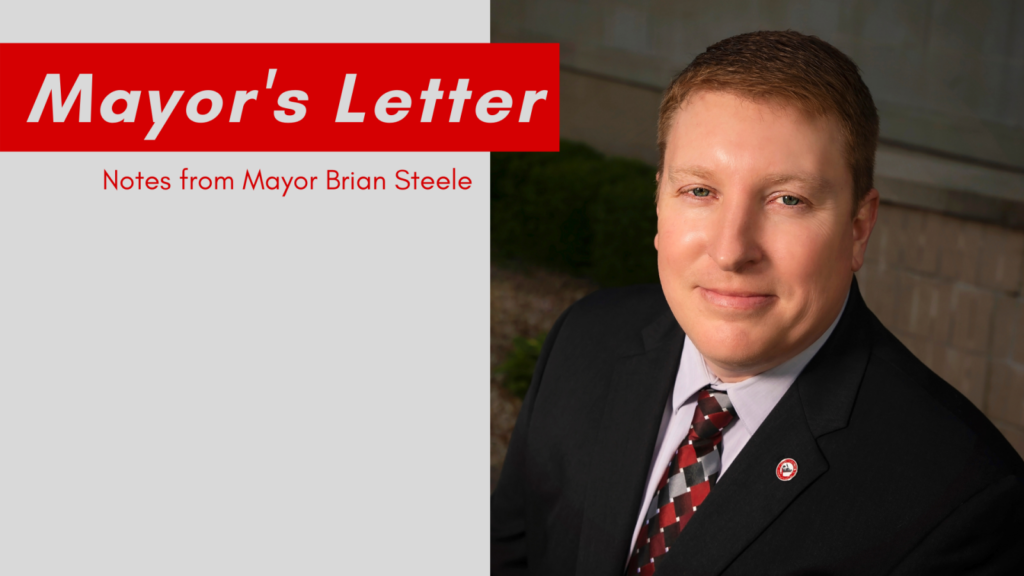 By now you are probably aware that City Council approved putting a proposal on the November ballot for a 1-cent general sales tax increase to support our Police and Parks & Recreation departments. All residents of the city will be able to vote on the proposal November 8th.
A little history – Nixa's general revenue tax was created in 1987 and has not been increased since. Voters did approve to extend that tax via a "Use Tax" initiative in April 2018, which leveled the playing field between online and local merchants by ensuring online vendors would have to start collecting the same sales tax rate as Nixa brick and mortar stores. The City's portion of Nixa's overall sales tax at 1.5% is one of the lowest in the region. When compared to Ozark at 2.375% or Republic at 3.13%, you are able to see why those communities have been able to make bigger investments in parks, public safety and economic development despite serving a smaller population than Nixa. Nixa has previously attempted to increase the overall sales tax twice in the last 11 years – with a proposed capital improvement tax in April 2011 and a proposed Parks specific tax in August 2015. Both of these proposals failed by just a few votes.
Over the last 11 years we have worked hard to stretch the funding we do have as far as it can go. We have paid off over 90% of the city's overall debt, while increasing the number of police officers and increasing officer starting pay by over 75% as we work to stay competitive in a tight job market. For each of the last 10 years the Nixa Police Department budget alone has been more than all revenue received from the General Sales Tax – with 2022 budgeted at $3.7 million for the Police with only $3.3 million in sales tax revenue. Even with those limitations, the city was able to save over a million dollars (over the course of 8 years) to upgrade the McCauley Park playground. We have also added the new dog park and started planning the Eoff Family Century Farm Park – along with making targeted investments for economic development.
This increase, if approved by voters in November, will provide new funds that can only be used for Police and Parks. This funding will initially be in three main priority areas – first, for the addition of new officers so that we continue to be the rated among the safest cities in Missouri; second, for the addition of a new indoor sports complex to reduce the over-crowding at the X Center and drive local and regional economic development; and finally, to build a new headquarters for our Nixa Police that can keep up with our continuing future growth.
Many people have already spoken out about other projects they would rather see, but know that although we are specifying these three as top priorities for the new funding, we will also continue to support other projects already underway. The proposed new revenue would allow us to continue investing in our trail and sidewalk projects, adding and improving our green spaces and would free up other city revenues to be invested into important economic development projects. We will also continue to attempt to maximize our existing ½ cent Transportation Sales Tax by matching projects with State and Federal funding.
I hate to admit it, but we are behind. We can see the improvements that our neighboring communities have made by making a choice – a choice to invest in themselves and their communities. I hope you will review all of the information that the City will be providing and be sure to vote November 8th.
Sincerely,
Mayor Steele