Letter from the Mayor: August 2022
Letter from the Mayor: August 2022
July 27, 2022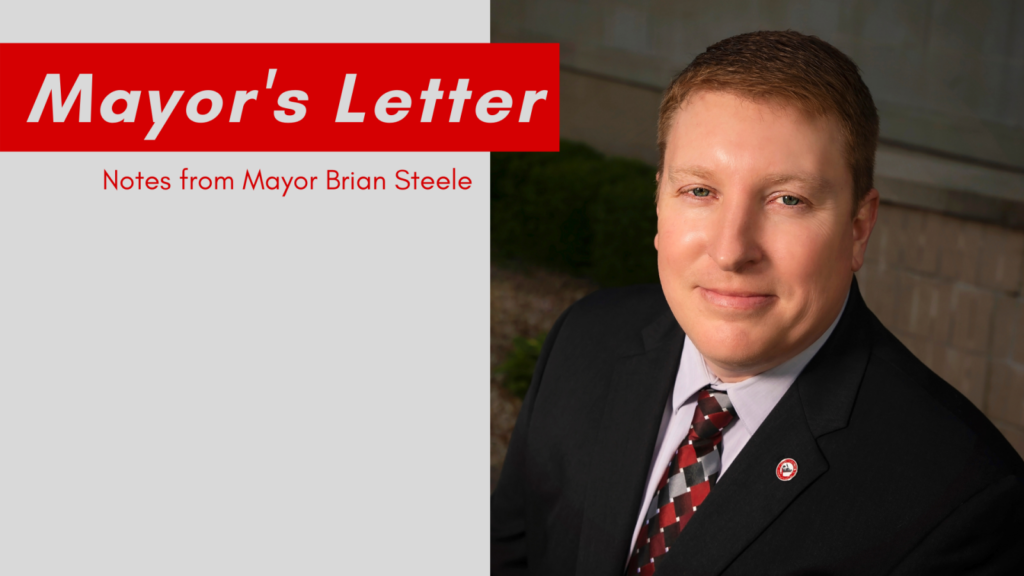 As we fight thru these last couple of 100 degree plus weeks, we can start to look forward to the cooling of fall, the start of school and a return to Friday Night Lights on the new turf at Eagle Stadium.
At the City of Nixa, we are hosting a series of "open house" events in August in coordination with the Nixa Police Department and Nixa Parks and Recreation. These events will showcase our successes and talk about some of our future goals and challenges. Many of our challenges in these departments can be considered growing pains resulting from the city's doubling in population from 12,000 in the year 2000 to 24,000 in 2021. If you want to be part of the discussion about how to support these departments and how we can continue to improve these services in for our community, please join us!
Nixa's Police Chief will talk about how we were once again ranked as one of the safest cities in Missouri, and one of only two cities in Southwest Missouri in the top 20. They will also highlight the department's continued growth – along with the challenges of recruiting new staff and the issues with limited facility space our officers battle on a daily basis.
The Parks department will show the improvements currently being made at McCauley Park, including the new inclusive playground that will begin construction this fall. They will also show some of the City's goals for the future. These include plans for a new field house that will provide a venue not only for Nixa kids to practice and compete, but could be a regional draw, supporting new businesses, hotels and restaurants in our community – plus discussions as we prepare to begin planning the initial design for north parcel at the Eoff Family Century Farm Park north of Nixa.
Upcoming dates
August 2: National Night Out at Nixa Aquatics Center 6pm
August 4: Parks Open House at The X Center 6pm
August 16: Police Open House at Nixa Police Department 6pm
August 20: Movies in the Park + LEAD Multicultural Event at McCauley Park 6pm
I hope you will join me at these events to see the progress that has been made, and to see the improvements that we hope will be the future of Nixa.
Sincerely,
Mayor Brian Steele