Letter from the Mayor: June 2022
Letter from the Mayor: June 2022
May 26, 2022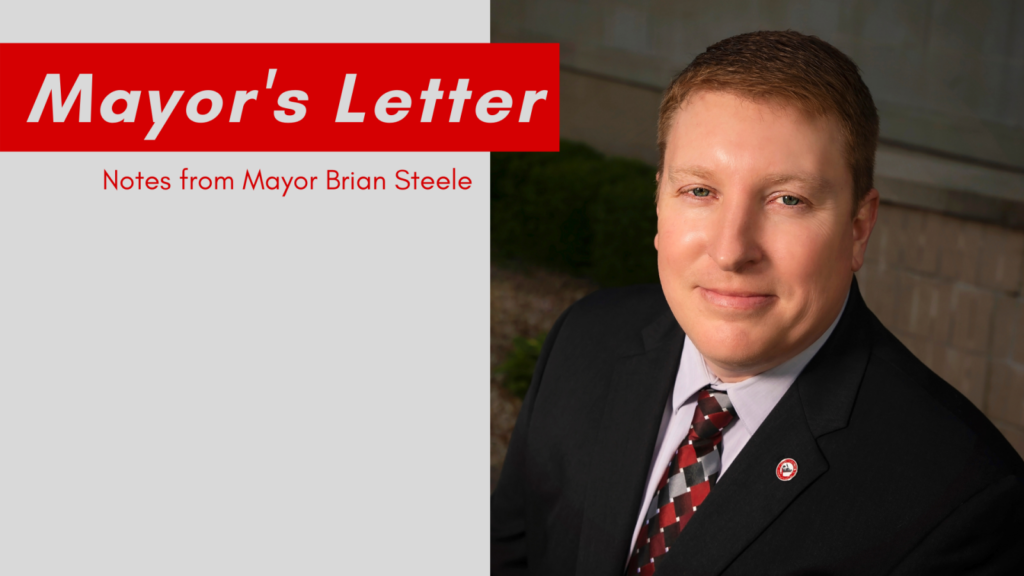 As I finally get the sucker fish grease smell out of my hair, I wanted to thank all the volunteers and the entire Nixa community for all the effort they put into this year's Sucker Days.  It takes so much work from members of our Downtown Revitalization team, local businesses, our Citizens' Police Academy Alumni, the City of Nixa and Nixa Utilities teams, groups from across the Nixa Public Schools, members of many local churches and other individuals and organizations to put on the event.  And I specifically want to give a shoutout to Chris Russell and his team from the Nixa Area Chamber of Commerce who worked tirelessly to make it all come together without a hitch.
As a Nixa kid, Sucker Days was an important part of my childhood. I have fond memories of getting out of school for the day, watching or participating in the parade, and getting a couple buddies go at it in the boxing ring. Our town festival always had something for everyone. While I don't think I ever tried sucker at the fish fry as a child, one of my favorite memories was the cake walk that used to be held in the MIDDLE of the Rt. 14 and Main Street intersection. While lots of things have changed in Nixa and at Sucker Days, over the last couple of years, the new and improved Sucker Day's Music, Arts and Crafts Festival keeps the old traditions alive, while bringing new opportunities and activities for vendors, businesses and attendees.
As Sucker Days continues to expand and bring more people into Nixa – and specifically Downtown – we can actually see an uptick in business across our community prompted by the event. With thousands of Nixa residents – plus thousands of more folks from across the region – turning out, Sucker Days means more customers, not only for those involved in the event, but for restaurants and retail locations all across Nixa.
So, again, thanks to everyone who was involved, and I am excited to see what next year's Sucker Days will bring!
Sincerely,
Mayor Brian Steele