Letter from the Mayor: April 2022
Letter from the Mayor: April 2022
April 1, 2022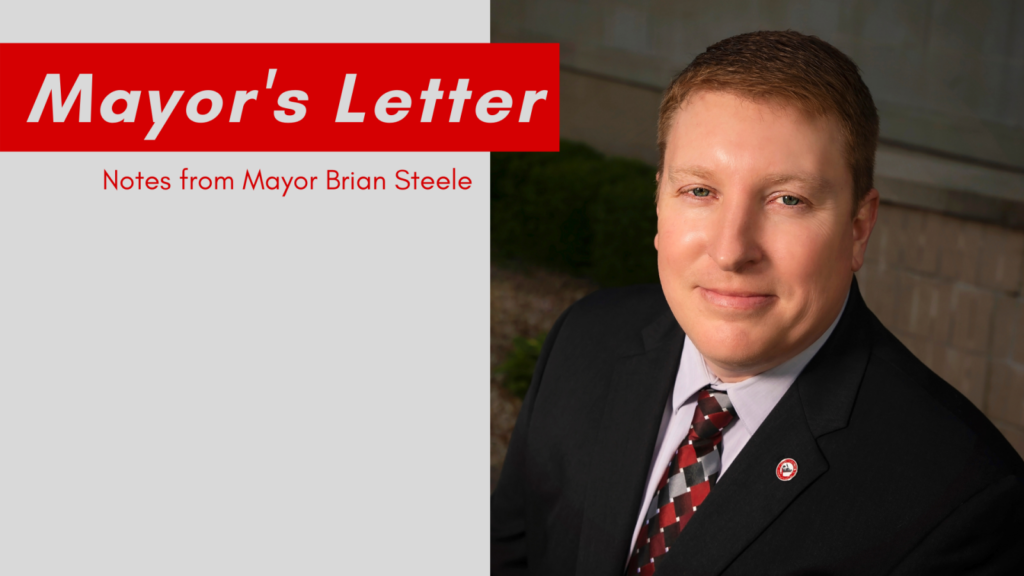 I was honored to speak Thursday night at the Nixa Downtown Revitalization Group's first ever "Taste of Nixa" event. As an investor in that organization and a downtown business owner, I am so proud of all the improvements that have already been made by so many businesses and the exciting things to come.
We have all talked about downtown revitalization for a long time now. DeeDee (my wife) and I decided four years ago that we wanted to invest in downtown. We could see the changes coming and knew that this location would become a hub not only for businesses but also for our community. Many others in our community have put their time and money where their mouths are to bring new businesses and sustain existing ones. Now with 14 Mill Market coming later this year, I anticipate many more new businesses will commit themselves to Nixa and to Downtown.
We have also seen an investment by our community to downtown. Through the work the Nixa Chamber of Commerce has done to not only support businesses downtown, but also work to bring new ideas and businesses there. With Nixa Sucker Days – as both an event that brings people to Nixa and to Downtown, but also something that defines Downtown as the central hub for the Nixa community. That, along with other events like Creepin' at the Crossroads and all the other smaller events that our local businesses have created, draw both our local residents and others from across the region into Downtown.
I also don't want to forget the investment from the State of Missouri and MODOT. I don't think that we can understate what the expansion of HWY 14 will do for all Nixa businesses, but especially those in the downtown. It will increase traffic and also spur redevelopment of additional areas along 14.
I believe now is the time for the City to invest in Downtown. Council has already put some things in place – the façade grant program which several businesses have utilized, the addition of more municipal parking, enhanced utility access for special events, and the investment the City has made in improved sidewalks and lighting to go with the HWY 14 project. Now that Downtown is investing in itself, the City can implement additional plans to jumpstart the continued revitalization of Downtown. These include updating zoning requirements designed specifically for a downtown area, new and improved parking, and updated streetscapes and lighting.
I am so happy about what we as a community have all been able to accomplish together in Downtown, and so excited about what lays ahead. And I hope while you continue to shop local at businesses across Nixa, you will take the opportunity to check out some of the ones that make Downtown so special.